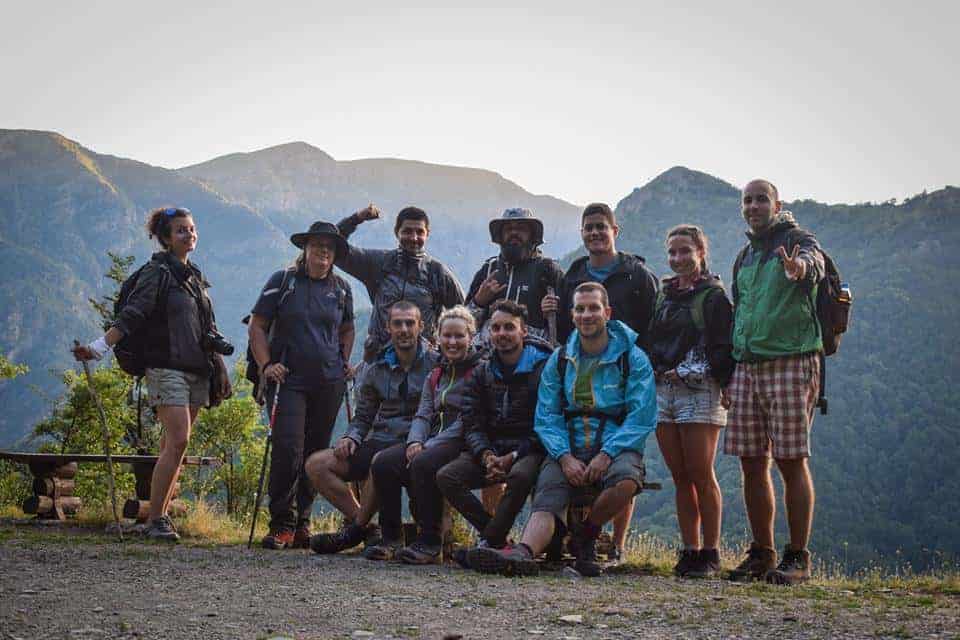 About
My name is Asen Stoyanchev, the founder of this website and for me, it's a pleasure that you are here! Why? Because it means we have one thing in common – we both like hiking! Let me tell you a little about myself and this website that you landed on.
My Story
I've been fortunate enough to be born and raised in Bulgaria – a small country with mesmerizing mountains offering breathtaking views and plenty of hiking trails.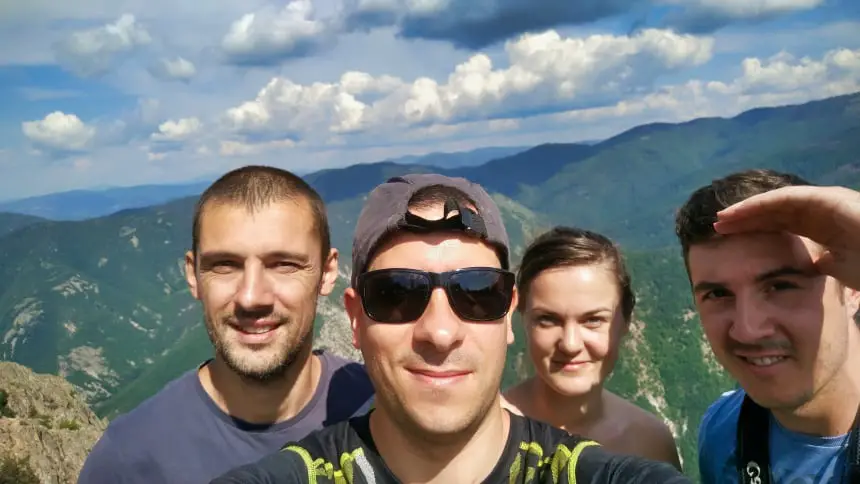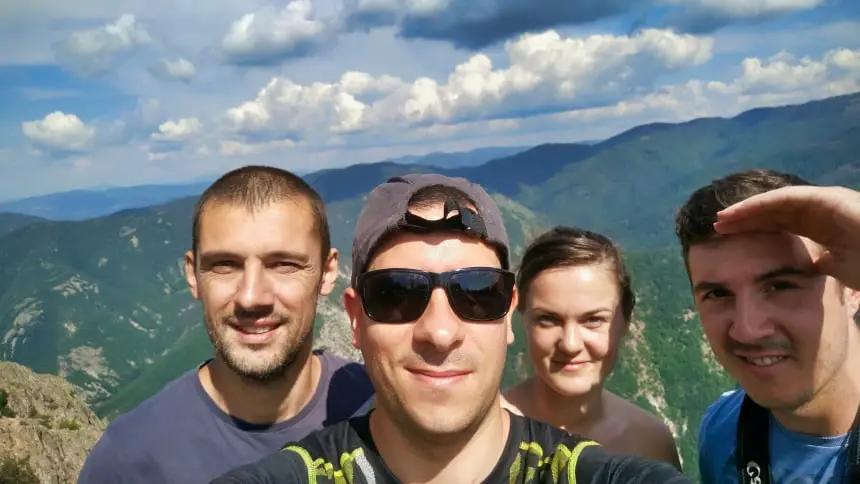 It was difficult for me not to fall in love with all the gorgeous nature surrounding me ever since I was a little kid.
Do you remember your first hike?
I certainly do. I was twelve or thirteen years old and it was the summer school vacation. I've been waiting for it a long time and I already had some exciting plans with my friends.
We were supposed to play games and hang around free as birds. My parents decided differently though.
The hot as hell August had just started, and I was already dreaming of the sea, the waves, and the fine sand.


Shockingly, my mom and dad informed my junior sister and me that in three days we were all going to the Rila Mountains (Bear Grylls shot an episode of his survival show there in 2017) for 20 days.
I felt like my world crumbled because I was already feeling the sea and the fun that we were going to have there with my friends just like before.
Guess what!
Surprisingly for me, I ended up liking our long journey in the mountains. During our trekking far from the busy world in the city, I saw landscapes that I've never imagined existed.
I experienced the true joy and freedom of being deep in the green majestic nature for the first time in my life.
That special feeling never left me and I became a die-hard fan of exploring as many trails as I possibly could, whenever I could.
Since then I have done thousands of hikes all over the world. Lately, I spent some wonderful time hiking in the Italian Alps and in Georgia, Europe.
Usually, I try to be in the mountains with a bunch of like-minded friends and my wife every weekend, often disregarding the bad weather forecast.
Why I Started This Website and How It Would Be Beneficial To You
First, I love writing. Second, I love exploring nature. And to tell you the truth, in the beginning, I've been careless about my gear. I didn't pay much attention to what shoes I was wearing or what kind of backpack I needed.
It wasn't until my early twenties that I realized no matter where you hike, having dependable gear is not a luxury or a pompous wish but a necessity.
Moreover, it can save your life in some circumstances and that is something everyone with enough knowledge would confirm.
My goal with this website is simple. I want to create a helpful resource for anyone willing to make the most out of his/her hiking trip, while I have fun writing about it and sharing my experience.
With the help of a small team of friends who are also huge nature fans, I write on various topics related to hiking, backpacking, and camping.
I also provide in-depth backpacks and gear reviews and share interesting stuff about breathtaking hiking destinations. As you'll see, some of the places are in a country you probably know very little about – Bulgaria.
But I admit that I don't have all the knowledge in the world. No one has. I realized I'd need some help if I wanted to achieve my goal with this website. 
Meet The Team
Say hi to just some of the folks who immensely contribute to this website, always striving to produce awesome content.
Winston Endall - Senior Article Writer
With over 30 years of experience in the outdoor world, it's safe to say that Winston really knows a thing or two. Born in gorgeous New Brunswick, Canada, the love for adventures haunted him since he was a little kid.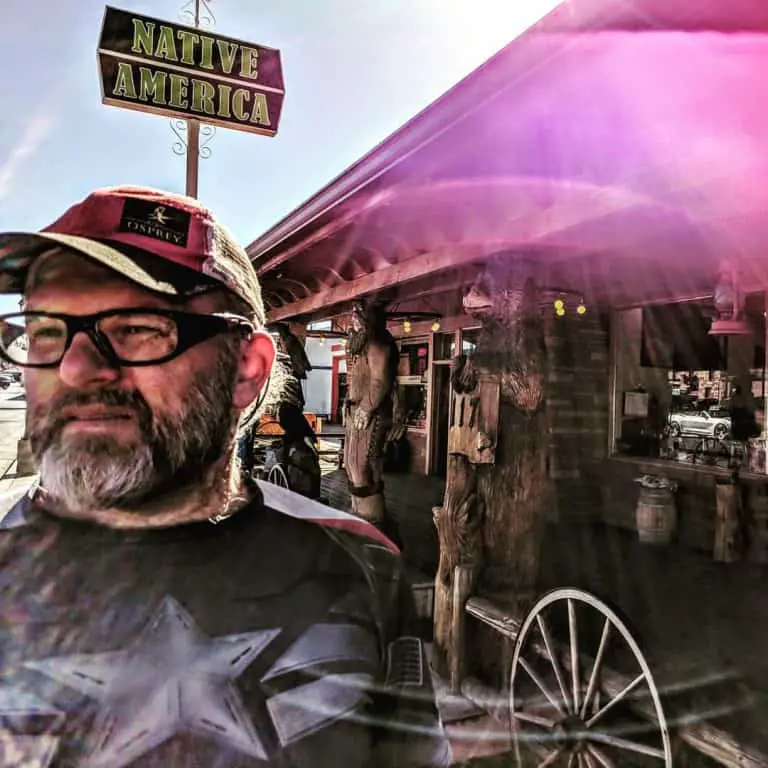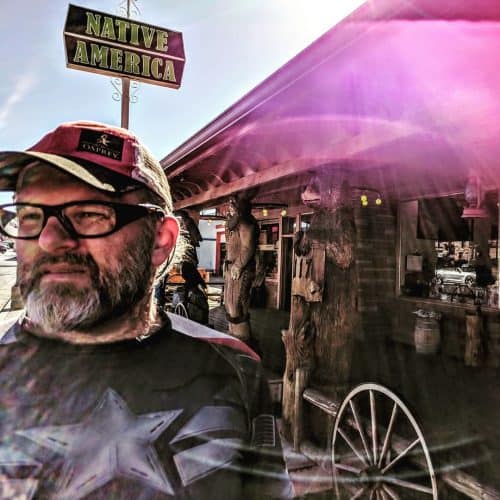 Winston is an expert hiker and backpacker who runs a very interesting podcast called "Live Wild Radio".  Do check it out. You will love it!
Josh Stoneking | Contributing Writer
From the mountains of Colorado to the deserts and beaches of California, Josh has been all over the place. An expert in camping, hiking, backpacking, and almost all things river related, Josh can be found doing just about anything and everything outside.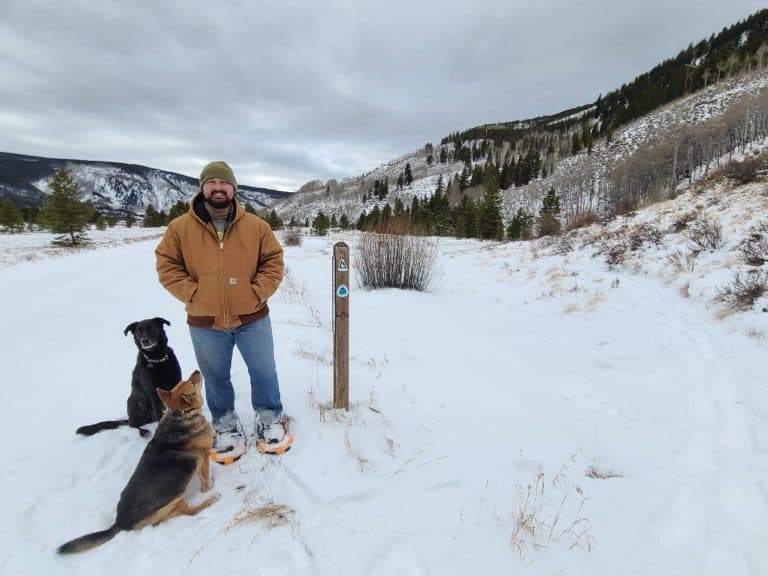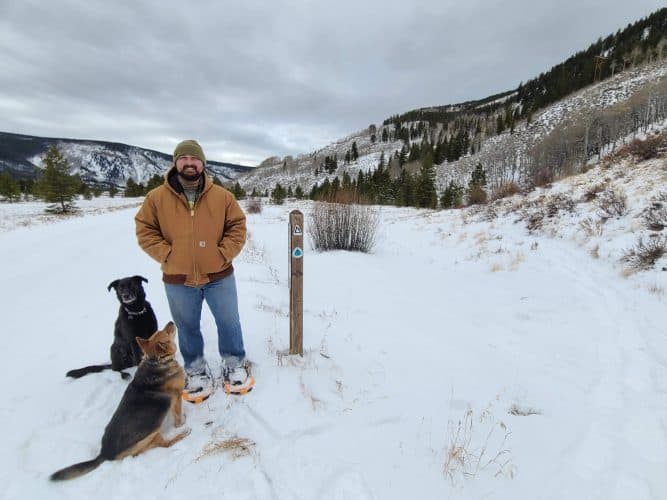 But that's not all. Besides being an expert outdoorsman, Josh is a terrific writer. He has a bachelor's degree in history from the University of Idaho, a master's degree in teaching and learning from Colorado State University-Global Campus.
On top of that, Josh has been a classroom teacher for the past four years.
When Josh isn't outdoors, he likes spending time with his wife and two dogs in his small mountain town in Colorado.
Galina Stoyancheva - Social Media Expert & Gear Reviewer
Possessing an innate attention to detail, Galina is our social media guru who loves to roam outdoors way too much.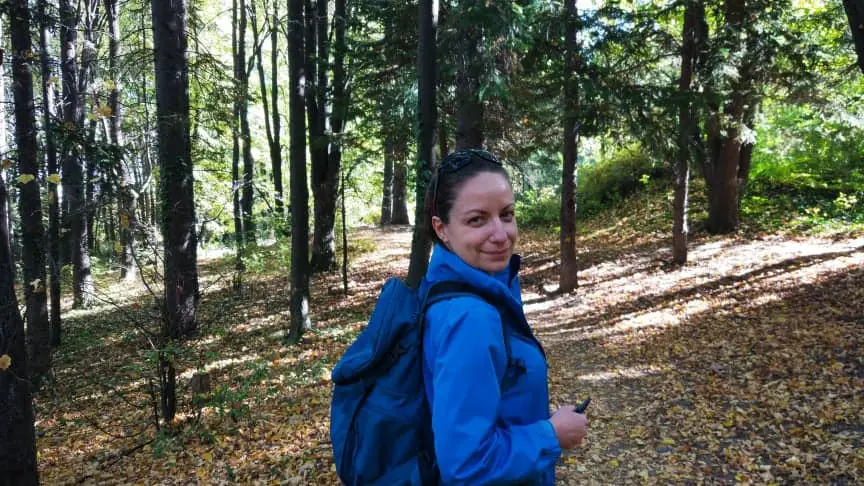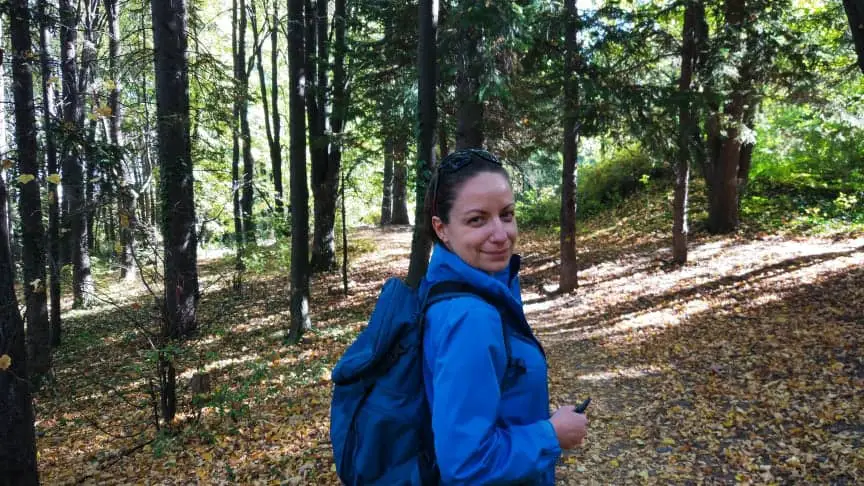 Galina enjoys reviewing backpacks and eating muffins among other fun things.
Asen Stoyanchev - Founder & Content Manager
Well, it's me again. I run this website making sure we produce only high quality content that's useful for our audience.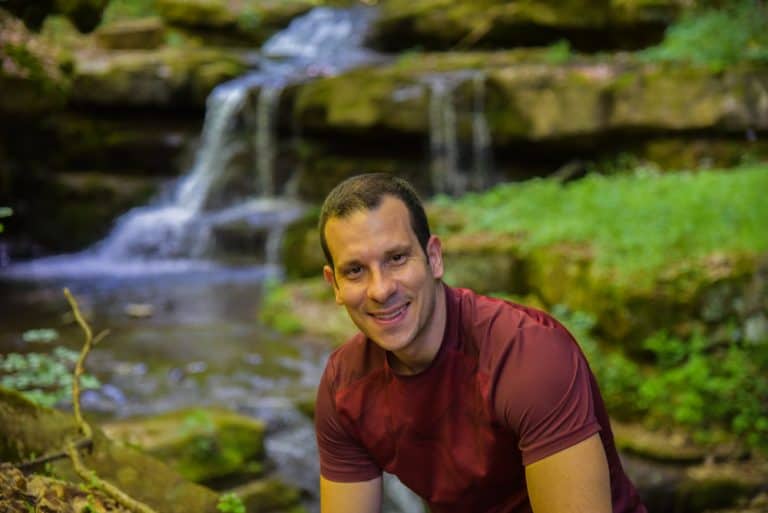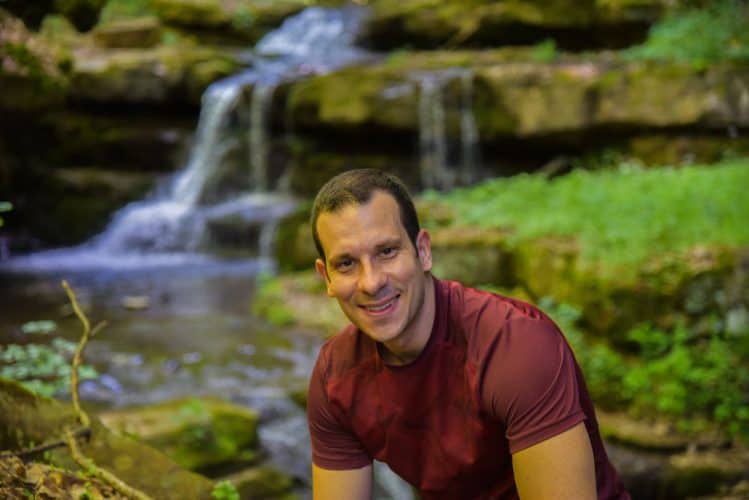 I live in Bulgaria with my wife and little baby girl. We hike and travel whenever we got the chance. I don't like muffins. I'm more of an ice cream type of guy! And my favorite piece of gear is my Osprey Stratos backpack.
How We Review
We always try to deliver honest and objective reviews of various types of gear.
All reviews are based on both our personal experience with a certain product and on an extensive research that we do diligently.
We strongly believe that often, just testing a product by ourselves is not enough. Why? Well, having multiple opinions on how a (let's say) backpack performs helps creating a more detailed overview. That's because people are different. They use and treat their gear in their own way on different terrains, and under different conditions. Probably you'll agree that the more various feedback we gather, the more comprehensive, thus helpful for the reader the review would be.
Here's our review practice:
We test gear whenever that's possible
We dive into the sea of information online, read reviews, speak with the manufacturer (when needed), and research like maniacs, so you don't have to
We are constantly in touch with other more experienced hikers and backpackers who happily share their feedback on a specific product. This results in an even more comprehensive, straightforward, and trustworthy review.
We don't concentrate only on specifications but on real benefits
We won't spare you the truth – if a backpack is worthless, we will tell you. If it's too expensive for its quality, we will tell you too.
We always mention the cons of each product for maximum objectivity
Sounds good. But how I make all that financially possible?
Affiliate Disclosure
This website is reader supported. That's why some articles contain affiliate links. That means if you click on an external link and purchase a product, I will most probably receive a small commission.
This is at no extra cost for you and it doesn't affect my judgment. It allows me to maintain this website. If that's the case, thank you from the bottom of my heart! Check out more info here.
Before You Leave
I strongly suggest that you subscribe to our newsletter in order to receive the latest reviews and interesting articles straight to your Inbox. I promise I won't spam you. Really.
In case you have anything to say, leave a comment on any of the posts or contact us HERE. We reply on every message with sincere pleasure.
Also, hit a like on our Facebook page where there is a growing group of hikers and nature lovers among other exciting things. We are a community and I'll be thrilled if you become a part of it.
I wish you plenty of unforgettable moments in nature!
See you around!
Asen, Founder of Gearuphiking.com