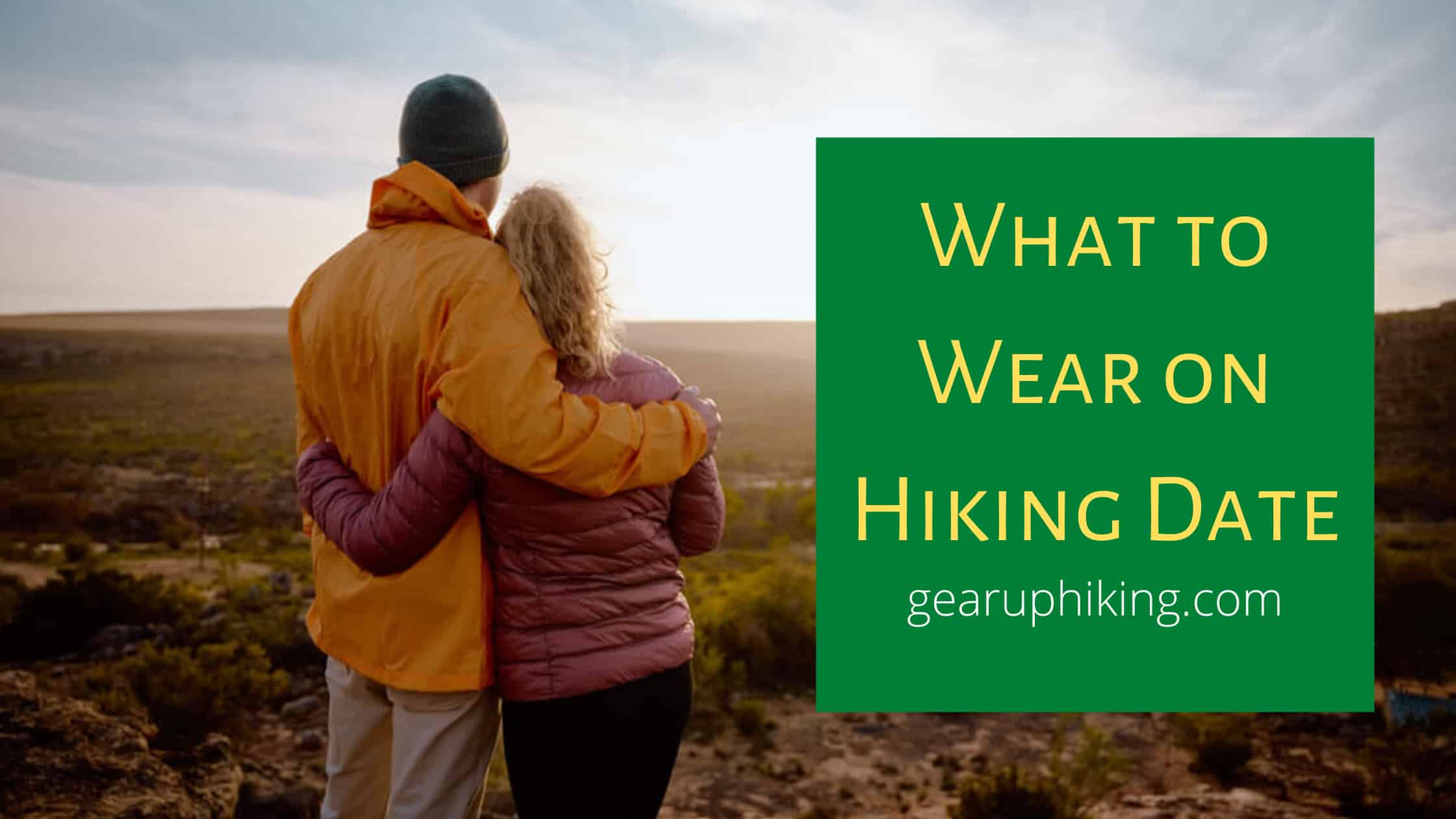 What to Wear on Hiking Date
There's something about the outdoors that makes it a great date location. Not only do the landscapes offer a romantic backdrop; walking gets those endorphins flowing.
Jazz up the regular 'movie and dinner' routine and opt for a hiking date instead.
But what do you wear on a hiking date? 
Torn between looking good and being practical, many struggles over what to wear on a hiking date. Luckily for us, there's a growing selection of hiking, exercise, and athleisure wear that offers sleeker lines for a 'date look'. 
Most importantly, comfort comes first. It doesn't matter how to put together you look if you'll end up with sweat stains, blisters, and a low mood. 
Our team has put together this simple guide to looking good on a date hike.
Is Hiking Appropriate for a Date?
Before you think about what to wear to that hiking date, consider if hiking is best for your date. If it's your first date, remember that safety comes first.
Choose a shorter, popular route that won't leave you isolated in the wild with a stranger. If you've known each other for a while and share an interest in hiking, challenging trails may be the way to bond.
Essential Factors to Consider for a Hiking Date
Let's take a look at the main factors to consider when hiking on a date. Your experience should be safe and enjoyable – cute clothes alone don't guarantee success.
In fact, dressing smart for the weather and terrain may impress your date.
Season
Our team has always stressed the importance of dressing for the season. Your hiking clothes should keep you cool, dry, and protected.  
Summer: Lightweight, breathable clothes are best for summer hiking dates. Fitted but well-ventilated pants are best; you should also avoid water-absorbent materials like cotton.
Spring/fall: With temperatures fluctuating throughout the day, your outfit should be flexible. Layers are great in the shoulder seasons. Opt for lightweight windbreakers or zip-adjustable pants to help regulate without having to carry bulky clothing.
Winter: Insulation is crucial but you don't want to overheat either. Choose your base layer carefully and accessorize with your outer shell.
Weather
Always check the weather the day of your hike to make sure you're dressed appropriately. 
Trail difficulty
First, it's important that your hiking trail is level-appropriate. This will allow you opportunities for conversation – surely you don't want to be gasping for breath! 
Regarding clothing options, easier trails are a lot more forgiving when it comes to dressing codes. Paved walks and open spaces mean you can worry less about snags and extreme movements; you don't necessarily need professional hiking gear.
Comfortable exercise pants, well-ventilated shirts, and sports shoes are okay to be worn. 
On uneven terrain and forested trails, however, protective clothing is a must. This means hiking pants and ankle-supportive boots. 
Trail duration
Adjust the length of your hike depending on familiarity with your date. This is especially important on a first date.
Those who hit it off will have no problem spending an extended time together, but if your date does something that puts you off halfway – it's difficult to leave in the middle of a hike. 
Likewise, you don't want to be stuck with the wrong choice of shoes. Make sure your shoes or boots are broken in, provide sufficient ankle support, and have cushioned soles if you're doing a long trail.
Tips on How to Dress for a Hiking Date
Dedicate some attention to the clothing items themselves.
Best fabrics 
When it comes to the material of your hiking clothing, cotton is a big no. Not only does it retain moisture (and show those unattractive sweat stains), you'll end up radiating with body odor.
You also don't want to be uncomfortable throughout your hiking date as it'll bring down the mood.
Nylon and merino wool are great alternatives as they are moisture-wicking, odor-resistant, and comfortable against the skin. Nylon is best in the summer thanks to its lightweight nature, while merino wool keeps you warm and dry on winter hikes. 
Wearing layers
Winter dates outdoors are all about layering. It's also an easy way to include cuter 'date wear' without sacrificing functionality. 
Base Layer: The undermost layer of your clothes should be sweat-wicking to keep you dry. Choose between polyester, nylon, merino wool, and silk innerwear as they have odor-dissipating features and decent breathability. Avoid wearing cotton. 
Middle Layer: In warmer weather, your middle layer can be a simple shirt. During winter, however, you should wear lightweight fleece or insulated clothes. 
Shell Layer: Hiking in wind, snow, and rain is never pleasant but a solid outer layer makes a world of difference. It should be wind-resistant and waterproof to protect you from the elements.  
Accessories: Beanies, scarves, and gloves are a great way of adding personality to your hiking date outfit. 
Hiking footwear 
Avoid wearing flip-flops, sandals, and fancy shoes on a hike. Certain sneakers are acceptable on flat terrain and shorter hikes. We've also looked at when faux-hiking boots like Blundstones and Doc Martens are appropriate for hiking. 
If you and your date both have hiking experience, and you're willing to make an investment for future hiking dates – buy proper hiking boots. Ankle support, stability, and traction are key features in footwear. Just remember to break in your boots beforehand! 
What to Wear on a Hiking Date
Generally, fitted pants, a nylon shirt, and hiking shoes are best for hiking dates. You should prioritize functional and comfortable clothing. To look stylish, choose muted colors and sleek lines.
Women's Edition
Leggings are currently the trend for hiking women, but are they the best? Leggings flatter the silhouette and offer a large range of motion, making them a comfortable choice for easy hikes. However, you may want more structured and breathable hiking pants on longer hikes.
Women's ideal hiking date outfit looks like this:
This lightweight hoodie is fitted and offers UPF 50+ sun protection. It's available in multiple colors.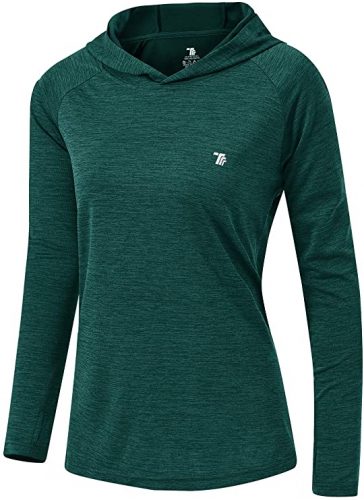 Click Here To Check Latest Price
These quick-dry joggers are extremely versatile, slim-fit for aesthetics without sacrificing storage.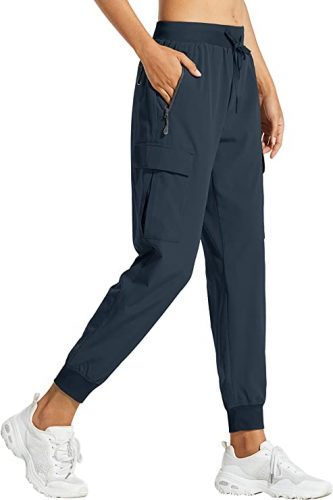 Click Here To Check Latest Price
Durable yet streamlined, it's perfect for various terrains.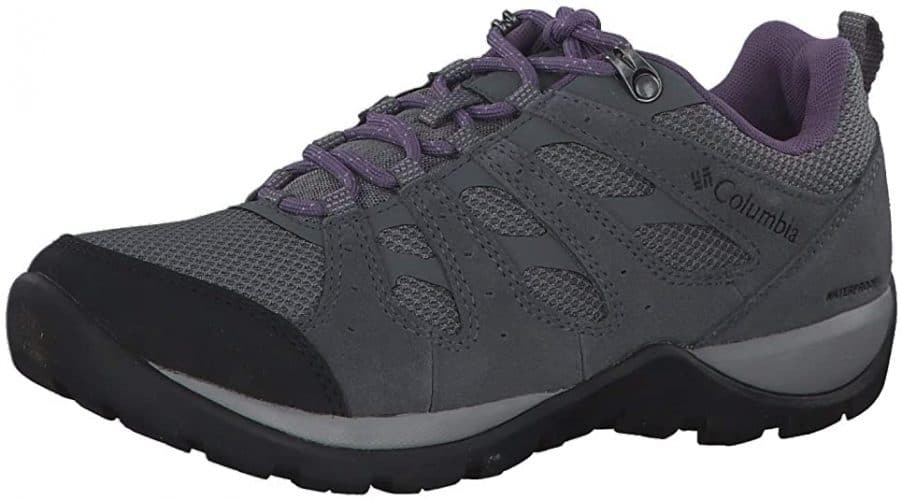 Click Here To Check Latest Price
Men's Edition
On the other hand, men tend to gravitate towards jeans. Jeans are definitely not suitable for hiking as they absorb sweat, chafe and obstruct movement. Men's hiking date outfits should be more functional and clean-cut:
Moisture-wicking and built to stretch, this outdoor button-up will keep you fresh.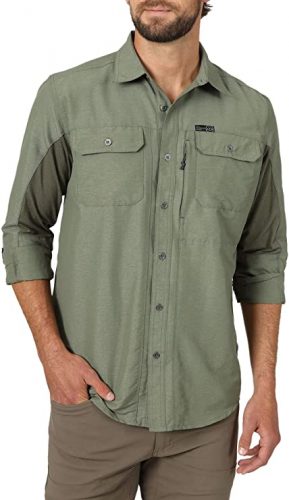 Click Here To Check Latest Price
PULI's slim-fit pants combine elegant lines with multiple pockets, water-resistant fabric, an elastic waistband for comfort.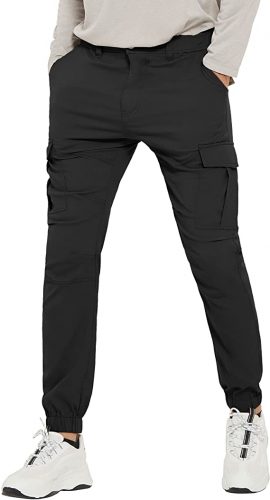 Click Here To Check Latest Price
Cushioning without being bulky, this hiking shoe feels good and looks good.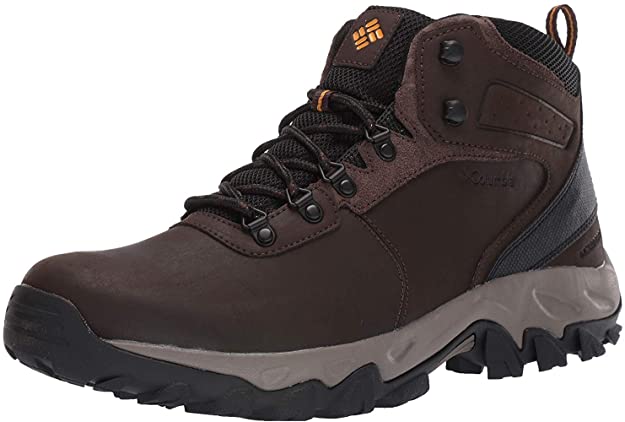 Click Here To Check Latest Price
What to Pack for Your Hiking Date
Lightweight fanny packs serve as both stylish and functional hiking gear. Impress your date by packing some essentials:
Drinking water 

Natural bug spray

Sunscreen

Food and snacks; perhaps even a romantic picnic

Tissues and alcohol wipes

Small first-aid kit

Extra layers if necessary

Some sort of orientation guide
In Conclusion
Hiking dates are an adventurous way of getting to know somebody and gauging how much they love the outdoors. 
If you met your date through an app and their profile demonstrates their level of hiking expertise, you can easily mirror their choice in hiking wear. If the hike was on invitation, make sure to communicate about what hiking gear is appropriate or necessary. 
What you wear on hiking dates also varies according to personal taste. Whether you prefer streamlined looks or something more rugged, comfort should be a priority. 
Dress smart and head out into nature for an incredible date outdoors!