8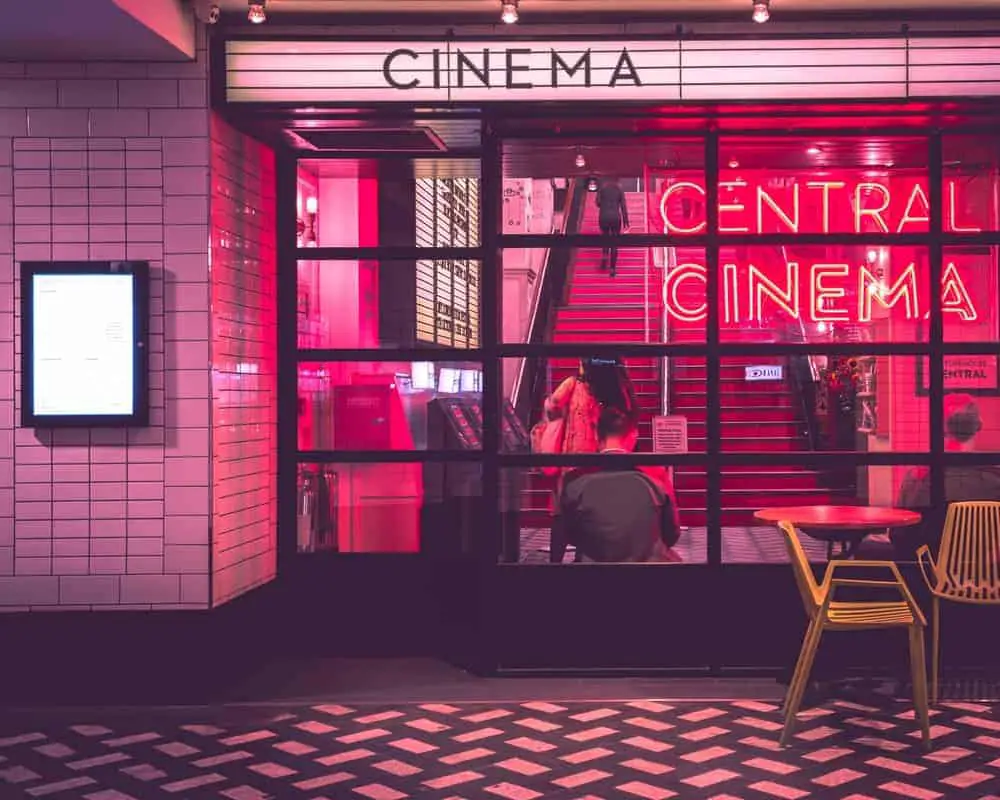 8 Best Hiking Movies That Will Leave You Breathless
Allow me to make a bold assumption.
After you go through this list of best hiking movies and then watch any of them, you will feel the itching urge to pack your backpack and hit the nearest trail.
I'm not kidding.
These flicks are so inspirational, beautifully shot, and affecting that I was glued to my seat during the entire viewing experience. And after the closing credits started I was already planning my next mountain trip.
If you are passionate about both hiking and movies, then you will feel the same.
That's the beauty of nature and cinema combined – sometimes it affects us in a way so powerful that in the end we are breathless.
In this article, I am going to show you several truly outstanding films related to hiking that you better don't miss. They all have won various awards including the most important one – the heart of the audience.
So let's begin.
# 1 "Free Solo" (2018)
This movie is so impressive that it's not a surprise that it won an Oscar in the category "Best documentary feature" at the Academy Awards ceremony in 2019.
Directed by duo Jimmy Chin and Elizabeth Chai Vasarhelyi it tells the story of rock climber Alex Honnold. The movie revolves around his dazzling attempt to be the first person ever to ascend the 3000 feet tall El Capitan rock formation in Yosemite National Park, USA.
Why Watch This Movie?
'Free Solo' includes many gorgeous nature shots that will take your breath away. Moreover, it depicts the interesting lifestyle of a man whose adrenaline profession is also his passion.
Watching the film is a thrilling experience that will keep you on the edge of your seat from start to finish.
However, this movie is not for the faint-hearted.
It has several scenes in which we see Alex Honnold climbing impossible heights without security ropes, with his life depending only on his fingers.
It's amazing to see the monstrous concentration and calmness needed to do what Alex does best – to defy death while climbing one of world's tallest vertical rock faces.
# 2 "Everest" (2015)
Based on a true story, 'Everest' presents what it takes to climb the highest peak in the world.
Director Baltasar Kormakur has skillfully created a heart-pounding movie that will stick in your head long after you finished watching.
The plot tells the story of a death-defying expedition to reach the most dangerous place on Earth that took place on May 10, 1996.
High altitude alpinists Rob Hall and Scott Fischer combine their efforts to climb Mount Everest and must deal with an atrocious blizzard that puts their lives on the line.
Why Watch This Movie?
Brilliantly directed and superbly acted, 'Everest' is a visual masterpiece. The cast includes talented actors such as Jason Clarke, Josh Brolin, Jake Gyllenhaal, Sam Worthington, and Keira Knightley.
They do a remarkable job in portraying ordinary people who must face extraordinary circumstances.
'Everest' is super intense, emotional, and interesting until the very end.
It grabs your attention from the beginning and you feel fully immersed into the story and the experiences of the characters.
The cinematography is top-notch and that's one of the reasons because of which you will want to watch the movie over and over again. Pro tip – see it on a big screen in full HD.
# 3 "Touching The Void" (2003)
Another adventure documentary, 'Touching The Void' is as scary as a horror movie and as electrifying as an action flick.
Directed by Kevin Macdonald and starring actors Brendan Mackey and Nicholas Aaron the film excels in presenting the jaw-dropping story of young climbers Simon Yates and Joe Simpson. Together in 1985, they make the first attempt to conquer the Siula Grande rock face in the Peruvian Andes in the worst circumstances imaginable.
Why Watch This Movie?
You won't have time to blink while watching 'Touching The Void'. The perilous story of both men is mind-blowing and very well narrated.
The creators of the movie succeed in presenting the unbelievable obstacles the climbers need to defy in order to achieve what seems impossible.
They must make difficult decisions, survive extremely low temperatures, and deal with death.
To better recreate the story, director Kevin Macdonald took the actors and both Joe Simpson and Simon Yates on the same terrain where the actual events took place. The result is overwhelmingly impressive.
# 4 "The Way" (2010)
Have you ever wanted to walk El Camino de Santiago road? Well, you might want to after seeing Emilio Estevez's "The Way".
The movie stars father and son Emilio Estevez and Martin Sheen. It tells the touching story of a grieving father who embarks on a long pilgrimage journey to pay homage to his late son who died while walking the El Camino de Santiago itinerary.
Why Watch This Movie?
"The Way" is an emotional blast. It is an extraordinary story of a man driven to accomplish what his deceased estranged son couldn't – to finish a 780 km long journey through a sacred land.
The movie is very engaging and beautifully shot.
 It hauntingly describes what it takes to travel on such a demanding road with no trekking experience.
Martin Sheen is excellent in portraying the life changing experience that his character goes through during his adventurous trip. If you like road movies with good story, then you will love this one.
And you can check this article for more thrilling Camino de Santiago movies.
# 5 "The Beckoning Silence" (2007)
Why continue to climb deadly mountains and risk your life after being close to death so many times? Should you stop or should you keep following your passion no matter what?
In "The Beckoning Silence", these questions haunt the hero from the award-winning documentary "Touching The Void" Joe Simpson.
The answers are hidden deep in human nature and instincts. In this brilliantly told docu film directed by Louise Osmond, Joe Simpson reveals the inspirational, yet tragic story of young climber Toni Kurz that triggered him to become a mountaineer.
In 1936, Kurz attempts to conquer the north face of the Eiger Mountain in the Switzerland Alpes. Sadly, he dies in a dramatic way.
Many years later Joe Simpson travels to the same place to document the story in a book entitled "The Beckoning Silence" which became a documentary with the same name.
Why Watch This Movie?
If you have love for mountaineering no matter if you are not an extreme high alpine climber, then this movie will impress you.
Intense, engagingly narrated, and superbly filmed, it presents the unhuman spirit needed to be an extreme mountaineer.
Joe Simpson recalls what it takes to defy all odds and survive impossible circumstances. He looks back to his near-death experience in 1985 when he fell into a crevasse in the Peruvian Andes and still managed to survive when everybody thought him dead.
To describe the uneven battle of man against mountain Simpson refers to Toni Kurz's tragic story and explains what used to motivate him to risk his own life so many times, even knowing that every ascent could be his last. Don't miss this one!
# 6 "Meru" (2015)
Another masterpiece directed by Jimmy Chin and Elizabeth Chai Vasarhelyi ('Free Solo'), "Meru" is considered as one of the best docu movies in the last decade.
It recounts the staggering true story of three altitude climbers who stop at nothing to ascent Mount Meru in Himalayas.
Why Watch This Movie?
Without revealing too much of the plot I will tell you that the movie is exhilarating. It has many scary scenes portraying the climbers hanging off rocks and the result is so astounding because of the skillful photography.
Technically, "Meru" is flawless.
Being a climber himself, director Jimmy Chin managed to capture some fascinating angles thus highlighting the dangerous feat those climbers strive to accomplish despite the many setbacks they have.
Another thing that's perfectly illustrated is the strange beauty of the deep bond connecting the mountaineers as well as their motivation and unhuman fearlessness. The creators succeeded in portraying that in a haunting way. Strongly recommended.
# 7 "A Lonely Place To Die" (2011)
Enough with documentaries! This one is an intense adventure-thriller that will keep you well entertained. Hiking has its benefits but as it turns out sometimes, it can be a dangerous hobby too.
Set in the mesmerizing Scottish Mountains, the flick revolves around a group of alpinists who hazardously stumble upon a Serbian girl buried in a tiny chamber in the wilderness. Soon they discover that she's been kidnapped, and the fun begins when her ruthless capturers start chasing them.
The film is directed by Julian Gilbey and it stars Melissa George, Alec Newman, and Ed Speleers.
Why Watch This Movie?
A good outdoor film should always include captivating sceneries and "A Lonely Place To Die" makes no exception. You will be stunned by the gorgeousness of the Mountain Highlands. However, that's not the only thing because of which you need to watch this flick.
The movie is superbly acted, and the script is well-written.
It is highly engaging, and the tension builds up to an explosive climax. You will be quickly drawn into the sinister cat-and-mouse game that the characters get involved in. Don't forget to breathe.
# 8 "The Wildest Dream" (2010)
George Mallory is a legend. He went missing in 1924 while trying to make history by becoming the first man conquered Mount Everest.
His frozen body was discovered 75 years later by alpinist Conrad Anker. This documentary tells his remarkable, yet tragic story.
The film is directed by Anthony Geffen and narrated by Hollywood star Liam Neeson. Famous actors Ralph Fiennes, Hugh Dancy, and Alan Rickman also provided their voices to portray real-life characters involved in the story.
Why Watch This Movie?
"The Wildest Dream" uses spectacular visuals and interesting archive footages to picture the mesmerizing life and tragic death of one of world's most celebrated alpinists.
In the so-called Golden Age Of Exploration conquering Mount Everest was considered more than bold adventure.
It was insane to think that a human being could possibly climb at an altitude so high.
George Mallory thought differently. He was obsessed by his dream to be the first man ever to ascent the summit. That cost him his life but ultimately he became a legend thanks to his extraordinary spirit and willingness to accomplish what most considered a fantasy.
If you want to understand this captivating story in detail and be amazed by both force of nature and human spirit, then watch "The Wildest Dream". You will love it.
Final Words
I am sure that you are going to enjoy at least a few of these hiking flicks if not all. What's more, watching will remind you how beautiful and deadly Mother Nature could be. So grab a popcorn and have fun.
---
What's your favorite outdoors movie? Leave a comment below!
Founder of this website, Asen is a passionate hiker and writer who is also a gear nerd. He's been featured on many established hiking websites where he gives hiking advice & tips. When he is not trekking with his family or friends, he is writing articles and product reviews. Asen spends most of his time in Bulgaria but he constantly travels the world in seek of more unforgettable experiences. Read more about Asen here.