4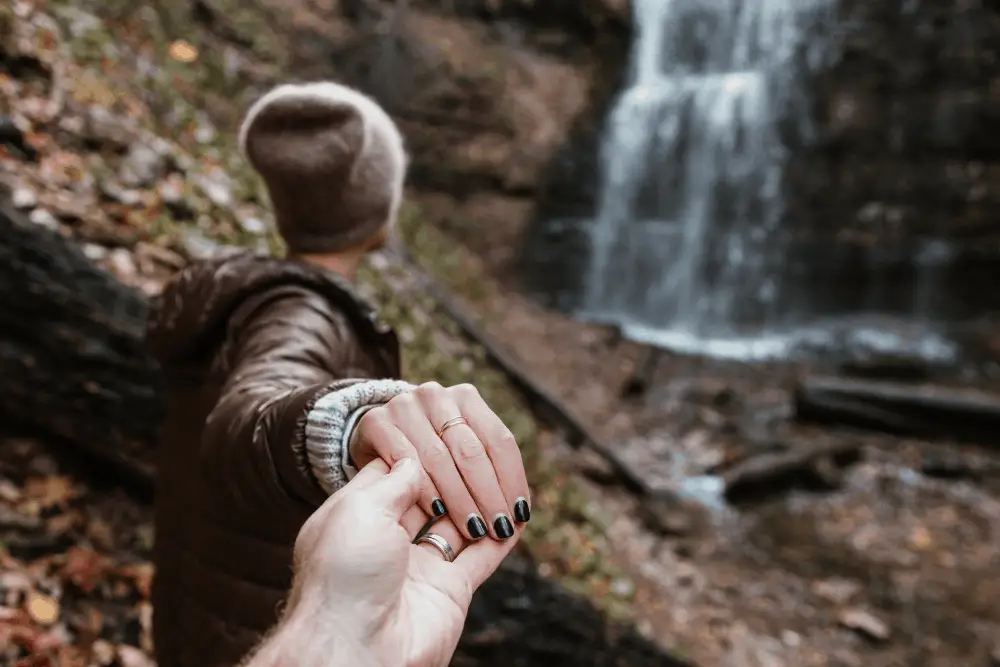 54 Viral Adventure Quotes For Couples That Love Nature
Months of isolation or otherwise, fresh air and scenic landscapes are things we grab onto with both hands.
While many of us find solitude and peace in nature to be the exact cure for city-generated headaches, others bring along company to curb loneliness.
After all, there are many parallels to be drawn between hiking and relationships – proven by these hiking quotes for couples.
When the tough gets going, we often draw motivation and strength from our loved ones. Why walk alone in silence when you can commandeer those steep slopes in laughter?
What's the point of taking reels of Instagram photos if not to share them with the world? Turn the limitless beauty that nature gifts you into memories with your favorite person.
Better yet, enlighten your friends on lessons picked up in nature. What have you learnt about travel? What have you learnt about company? What have you realized about your relationships?
Pair the snapshots of your picnic in the fields or sunrise capture with one of these hiking quotes to complete the story.
Quotes From The Wise And Well-Travelled
Travel reminds us of two things: what we leave behind and what we have yet to discover. As the wise like to say, the world is full of experiences!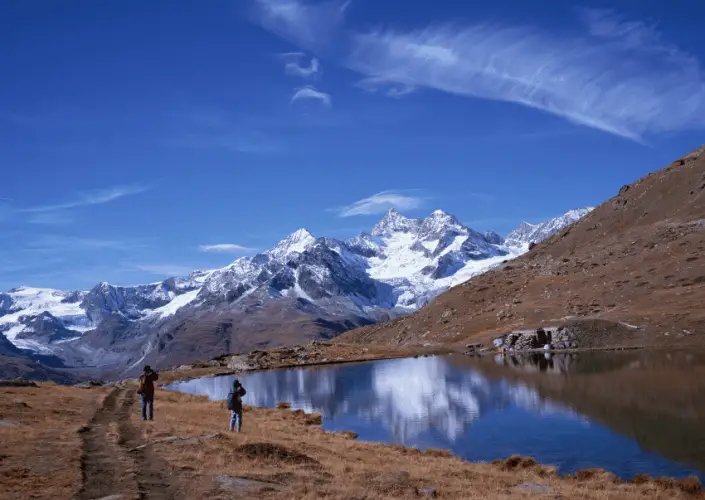 Whether your time in nature uncovers answers that you've been seeking, or lend a reflective eye on what it means to truly live – it's precious. Share these moments with the people around you.
"There is no end to the adventures we can have if only we seek them with our eyes open." – Jawaharlal Nehru
"And the purpose of life, after all, is to live it, to taste experience to the utmost, to reach out eagerly and without fear for newer and richer experience." – Eleanor Roosevelt
"One's destination is never a place, but a new way of seeing things." – Henry Miller
"Travel only with thy equals or thy betters; if there are none, travel alone." – The Dhammapada
"No one realizes how beautiful it is to travel until he comes home and rests his head on an old familiar pillow." – Lin Yutong
"We travel for romance, we travel for architecture, and we travel to be lost." – Ray Bradbury
"I have found out there is no surer way to find out whether you like people or hate them than to travel with them." – Mark Twain
Romantic Hiking Quotes For Couples
Nature is often used as a metaphor for relationships and personal growth. Life, like forest trails, is not always on the straight and narrow.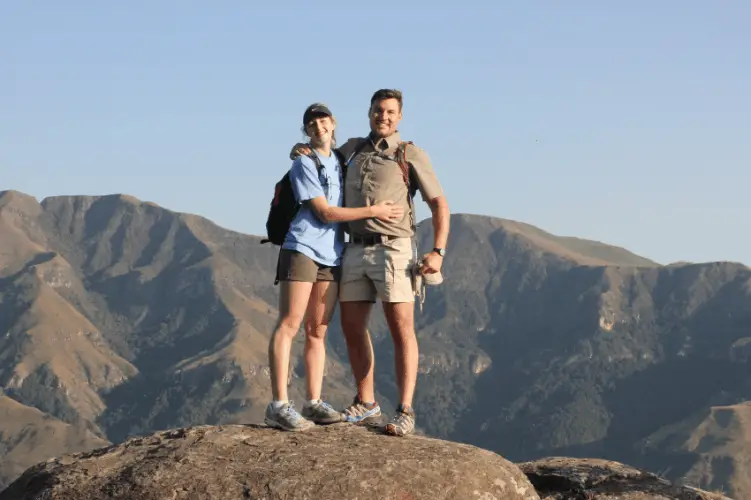 That is why finding the right partner is so important; they are your support. Don't settle. Find someone to go home to, but also someone who will walk with you.
If life is a journey, the right company makes it all the more memorable. Wouldn't you agree on that?
Hiking alone is a great way to enjoy nature and find piece in solitude, but being outside with your loved one could be your most precious moments together.
Here are some beautiful quotes for lovers.
"What we find in a soulmate is not something wild to tame, but something wild to run with." – Robert Brault
"I've fallen in love with adventures, so I begin to wonder, if that's why I've fallen for you." – E. Grin
"Why should a relationship mean settling down? Wait for someone who won't let life escape you, who'll challenge you and drive you towards your dreams. Someone spontaneous who you can get lost in the world with." – Beau Taplin
"Here's to all the places we went. And here's to all the places we'll go. And here's to me, whispering again and again and again and again: I love you." – John Green
"In life, it's not where you go; it's who you travel with." – Charles Schulz
"Home is not where you are from, it is where you belong. Some of us travel the whole world to find it. Others, find it in a person." – Beau Taplin
"Good company in a journey makes the way seem shorter." – Izaak Walton
The biggest adventure is living the life of your dreams, with the person of your dreams.
Who stands beside you on the journey is more important than where the trail leads to.
Your partner is both home and adventure all at once.
The right someone will hack through the bushes and challenge the woods, but most importantly, they'll enjoy every step with you.
Like the weightlessness of standing at the peak, a soulmate makes you feel free.
The perfect pair of hiking boots brings you safely through thrumming rivers and broken rocks; the perfect partner is walking right beside you.
Think of every date as one step up – they're leading you to a beautiful peak.
Take your potential someone into the forest. If they smile through the sweat and whistle with the wind, your adventures will never end.
Hearing the crunch of your footsteps and exhale of breath gives me the strength to keep going.
Travel And Hiking Quotes That Reflect Relationships
What does hiking teach us about pushing forward and conquering difficulties? That every step counts. Maybe you're looking for a simple social media caption; maybe you're looking for some advice.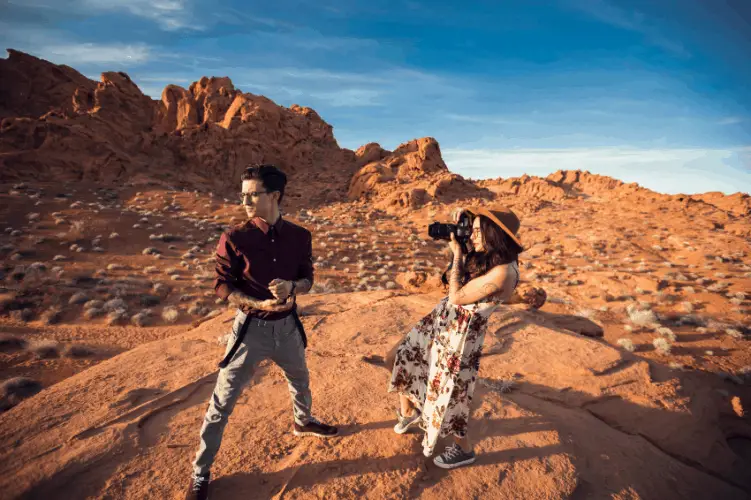 These hiking quotes for couples serve as a reminder that journeys, in whatever length or form, are unpredictable. The experiences you gather on the way to your final destination are the true treasures.
Of course, while challenges are to be expected and lessons to be learnt, don't forget to enjoy the ride.  As Babs Hoffman so succinctly captures, "Stop worrying about the potholes in the road and enjoy the journey."
"A journey is like marriage. The certain way to be wrong is to think you control it." – John Steinbeck
"If you can find a path with no obstacles, it probably doesn't lead anywhere." – Frank A. Clark
"The best gift you could have given her was a lifetime of adventures." – Lewis Carroll
"There are no shortcuts to any place worth going." – Beverly Sills
Like every mountain you're about to challenge, step deliberately and walk bravely into love.
The right companion makes memories last a lifetime.
Travel gives you the keys to a long-lasting relationship – patience, tolerance and communication.
The trek uphill makes you wish for the future; the view up top anchors you to the present.
No hiking boot fits right until you've taken it on many hikes to become familiar, comfortable and protective.
When you feel like you can't move any further, look back and see how far you've already come.
It's not a race to the top. Take your time, breathe in the sights. The journey is the prize.
Being in the forest is like being in a relationship – you have a million possible paths to choose from.
Whatever flower you pluck or photo you take, choose with care.
When you hit bumps in the road, loosen your body and ride the highs.
You never know if you're in the right place until you reach it. Keep walking.
Funny And Sweet Adventure Captions
For the couples who just want to show off those marvelous views at the peak (and show off their love while they're at it), post these captions along with the selfie.
Indulge in cheesy words in lieu of the usual 'I love you' or prompt the giggles with a pun or two. Share with the world your reasons for being out in nature!
Let them know why hiking is such a lovely date idea , and why it's your go-to couple activity.
Hiking and happiness go hand-in-hand, so take mine.
"Hipsters often prefer hiking backcountry rivers. They're less mainstream." – Anonymous
"Have you heard the joke about the hill? I can't get over it." – Anonymous
It's not the view, it's the company.
These photos are tickets to moments that have gone.
What you find at the top of the peak is a present you can't buy.
Being with you is like wandering the valley – I visit new worlds, quieten my mind and breathe afresh.
Walk into my world and I'll make it ours.
Ingredients for the perfect date: a trek, picnic and you.
Lost in the woods until I saw you.
We survived hiking together; we can survive anything.
You know they're the one when the valley is spread out before you, but all you can see is their smile.
Went somewhere quiet where it's just us two and found a slice of paradise.
They say returning home is difficult after a long hike. I say, take your home with you.
Conclusion (Plus Bonus)
Commemorate your quality time in nature with a hiking quote that captures how you feel. Being outdoors has a way of drawing out contemplative moods. And before you leave, don't miss watching the video below that has some breathtaking romantic hikes in Europe:
Couples may find themselves reminiscing on how far their 'together' journey has come. Perhaps it'll encourage you to look ahead – there's still a long way to go and life to enjoy. Now take your most comfortable hammock and go for a nature walk. Together.
Founder of this website, Asen is a passionate hiker and writer who is also a gear nerd. He's been featured on many established hiking websites where he gives hiking advice & tips. When he is not trekking with his family or friends, he is writing articles and product reviews. Asen spends most of his time in Bulgaria but he constantly travels the world in seek of more unforgettable experiences. Read more about Asen here.