4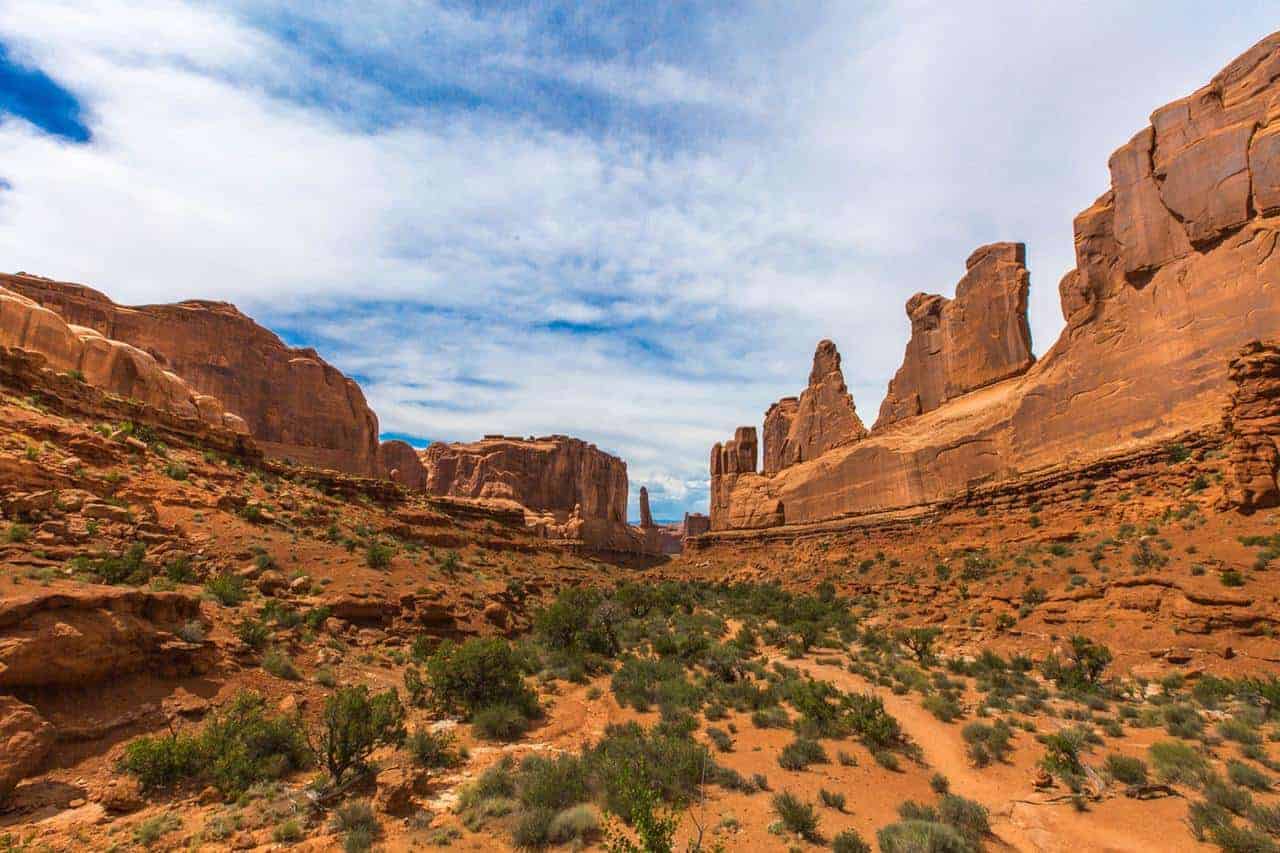 7 Scenic Hiking Trails Around The World For Your Bucket List
An awe-inspiring view, a challenging terrain, and breathtaking locations, that's what brought these stunning hiking trails on our bucket list.
Without any hesitation, they should also be on your bucket list as well.
Most of these hiking trails require only a few days, while some of them take more than a week.
That means you won't have to face your boss for an extended leave.
You just need to make sure you have a viable plan and the necessary training for the expedition you are about to undertake.
With proper planning and training, you can face all these 7 hiking trails with complete ease.
So without further ado, let's course through them.
Grand Canyon - Arizona
Considered as one of the world's exquisite national parks, Grand Canyon is definitely a worthy challenge for you.
The sensational scenery of Grand Canyon starts from the North Kaibab trail (of Northern Rim).It starts with a descent of 6,000 ft (approx) completely immersed with spectacular sceneries, which then connects with the Bright Angel Trail.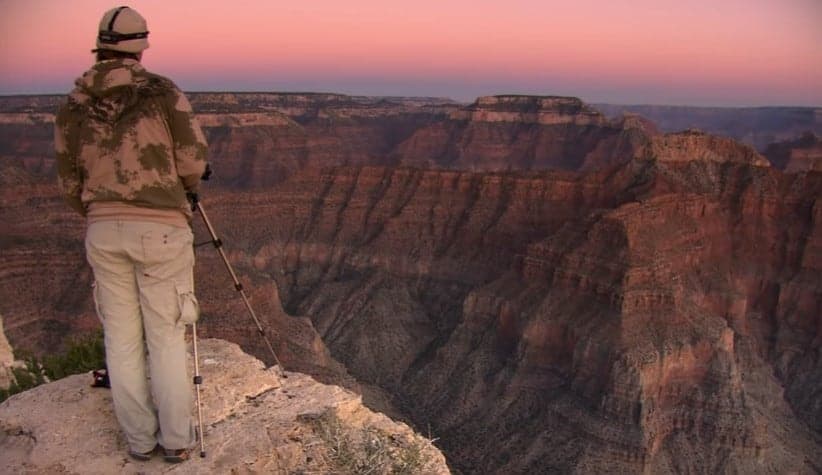 Now from here on your ascent of 4,500 ft, this trail ends upon reaching the South Rim (Southern Kaibab Trail).
One can complete such an arduous trek within a day, depending on the trail you choose.
If you want to explore more trails in the USA, check out our post about the Adirondack High Peaks. It's truly an outstanding place, rich in trails.
West Coast Trail - British Columbia (Canada)
The harsh and inaccessible nature of British Columbia's Vancouver island acts as a beacon for hikers from across the planet.
The reason being the notorious aspect of this trail, the ever-changing tide levels, river crossings, immeasurable ladders and last but not least, recurrent rain showers.
All these characteristics certainly make this a challenging and memorable trek of a lifetime.
This trek is right up your alley if you are a thrill-seeker. Besides, you get to see the sights of secluded caves and beaches and walk through ancient forests.
You can also watch those magnificent whales along the coast of the Pacific.
Inca Trail - Peru
This ancient and fascinating high-altitude trail, which leads to Machu Picchu via the Andes, is filled with amazing surprises.
The Sun Gate also referred to as the "back door" of Machu Picchu is where you will find at least a dozen stunning Incan ruins.
Those who know the Incan history will get to experience the inconceivable remnants of Incan's past, as well the incredible beauty of a mountaintop and the snowcapped peaks.
You can read more about a similar exciting trek to Machu Picchu here. 
Tour Du Mont Blanc (TMB) - France, Italy, and Switzerland
Tour Du Mont Blanc is the only trek in the world that can take you through three countries on foot.
TMB encloses Europe's highest peak while allowing hikers to trek through the legendary Alps section of Italy, France, and Switzerland.
The diverse landscape of this trail includes alpine meadows, dense forests, mountain passes, and glacial valleys.
Warm clothes are necessary due to the fluctuating temperature along the trek, so a heated jacket will definitely come in handy.
There are many kinds of heated jackets available on the market. So go through the e-commerce websites for heated jacket reviews, analyze the specifications, prices, etc between various brands. Then buy the one which suits you the most. That would be one of the first things to pack in your backpack.
Besides the mesmerizing beauty of such diverse landscapes, you will also have to face the severe change in altitude as well.
Nevertheless, this classic European hiking adventure is really worth exploring, no matter the hurdles.
Mount Kilimanjaro - Tanzania
Although it's a mountain climb (19,340 ft), you won't require any professional climbing proficiency to reach the summit. That's why this mountain is so popular among hikers.
There are 6 possible trekking routes, and each of them differs in length and complexity.
Along the way, you will come across five different climate zones and diverse landscapes such as volcanic structures, mossy woods, and glaciers.
A hundred-mile panoramic view is the ultimate climax of this trek.
The Annapurna Belt - Nepal
Widely regarded as the "best long-distance trek in the world", Annapurna belt is truly a splendid trek as it takes you through the heart of the Himalaya (Nepalese region).
Apart from the immense natural splendor of the waterfalls, gorges, and grandiose peaks, the part which truly steals your heart is the cultural captivation.
The hospitality and the sight of Nepalese culture are truly unforgettable. By the way, if you want a splendid hike with similar nature, check this Patagonia itinerary guide. It's truly a breathtaking country to visit. 
Overland Track - Australia
The overland track is part of the Tasmania Wilderness World Heritage Area, which is situated in the Southern Hemisphere.
Considered being the most famous trek of Australia, this isolated hiking trail will journey you through the heart of Cradle Mountain-Lake St. Clair National Park.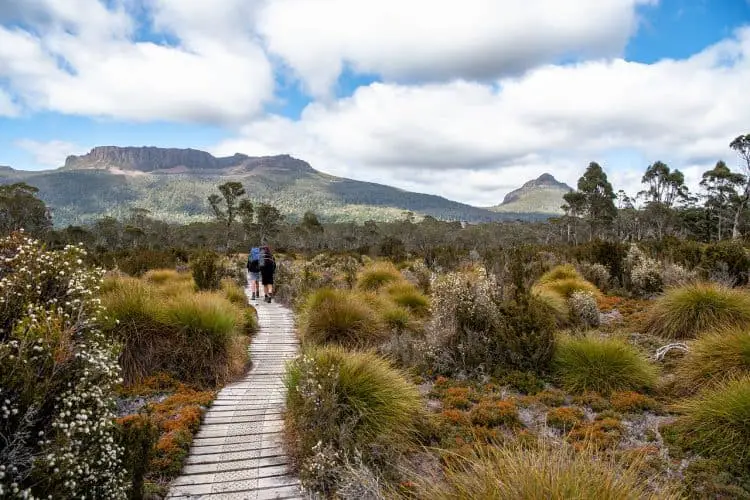 Along the way, you will be enthralled with the beauty of mountain tops, lush rainforests, moorlands, and glacier engraved valley.
Mt. Osso, the tallest peak of Tasmania often turns into a bonus trip for most hikers, as this summit has its own level of magnificence.
Conclusion
Well then, what are you waiting for? Start making some plans because it's time you begin striking off these places off your bucket list. Here's a very useful video on how to pack a backpack to achieve proper fit and load distribution.
It's okay if you find some of them to be extremely challenging. Here's the thing though - sometimes you need to do stuff that's out of your comfort zone.
Trust me when I say this - the most exciting and memorable experience comes from accomplishing things you have never done before.
Of course, the same applies to hiking trips as well, so gather your buddies and venture out.
---
Which trail you'd hit first? Leave a comment below!