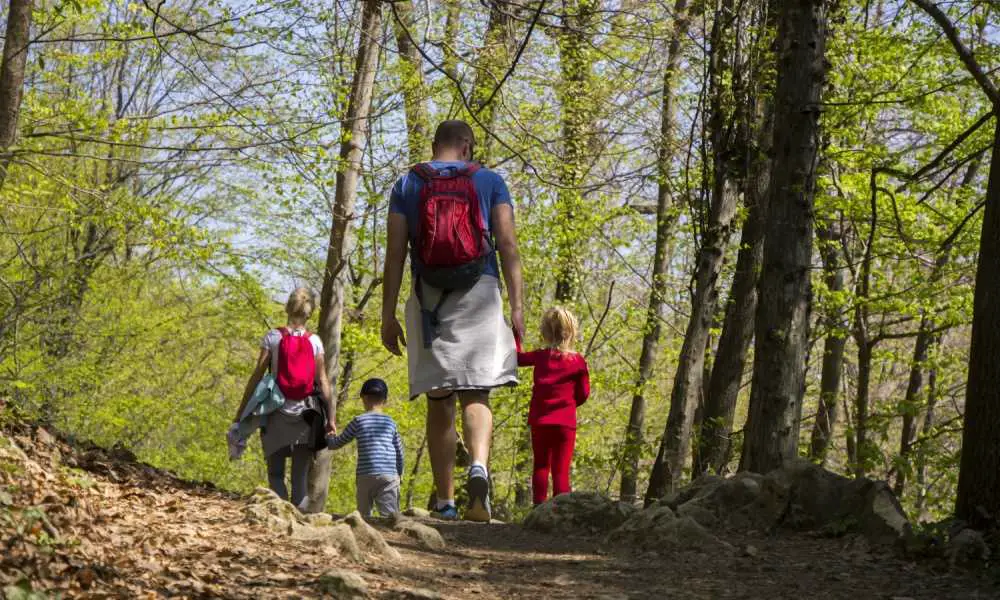 ZOMAKE 20L Backpack Review
ZOMAKE 20L Backpack: QUICK OVERVIEW
When it comes to hiking and taking other outdoor adventures, there isn't a one-size-fits-all bag that you can use. The simple fact is that your needs when it comes to bag size and type will differ depending on what you are doing and when you are going to use it. For that reason, having a few bags that are each flexible is a must if you always want to be prepared to head out on a great hike.

The ZOMAKE 20L Backpack is one such bag. While its small size makes it ideal for day trips, it can also be used for travel and overnight adventures in the right situation. Let's learn more about this bag to find out if it is a good choice for your needs.
This article contains affiliate links. As an Amazon Associate I earn from qualifying purchases. That means if you click on a link and make a purchase I'll earn a small commission. This is at no extra cost for you. If that's the case, thanks a million!
ZOMAKE 20L Backpack Review
As the name implies, this lightweight daypack has a 20L capacity, making it a bag that falls on the smaller side. Smaller bags are good for day packs, but does this bag has all it takes to be worth it?
Who Is This Product For?
This particular daypack is an excellent choice for anyone who is looking to make some frequent day trips. The small size and durability ensure that it will work well for those occasions. You can fit everything that you need for the day without carrying an oversized bag with you.
Another group of people that might enjoy this bag is those who are going on an overnight trip but do not need to carry too much with them for one reason or another. If you are a minimalist when it comes to camping or you'll be splitting up the supplies for an overnight trip, this bag is also a good option because you can fit just the right amount inside. Finally, those who like to travel and need a new carry-on bag will benefit from this bag.
What's Included?
The package only comes with the bag itself plus an ultralight pouch which you can use to tuck the bag when it is folded. For other accessories, such as a lock, that you might need or want, you must purchase it separately.
Overview of Features
This 20L daypack has a waterproof coating and can be folded up and put inside of a small pouch. This foldable feature makes it very easy to roll up the back, stuff it in the pouch, and pack it away when you aren't using it. This makes the bag ideal for traveling or hiking while on vacation.
While this bag has a waterproof coating, it is not completely rain-proof, and that should be kept in mind when you are planning for your hike. Nonetheless, the fabric used to create this bag is relatively durable for the price point, and the stitching is durable as well. Even after weeks of use, you won't see signs of wear-and-tear on this bag.
Additionally, the shoulder straps are both durable and comfortable, making this bag simple to wear and carry. Finally, this bag has a lot of space inside. It can easily fit a lot of items as well as can help you organize things with the help of its internal and external pockets, and since the bag is so lightweight on its own, you won't be overwhelmed by it.
What to Pack in Your Daypack
When you get a small bag like this one for a day hike, you might at first be confused about what to pack. Everyone overpacks at first, and it can be hard to determine what you actually need and what you do not.
To help you figure out what to put in your daypack, use this list and tips of what to bring along when you're heading out for a basic day hike:
Protection from the elements: sunscreen, hat, sunglasses, and lightweight rain gear
Sustenance: water, food, and any necessary medicine
Emergency items: first aid kit, cell phone, and matches
Direction assistance: GPS, map, trail guide, etc.
Tools: multi-tool, knife, ropes, matches, water filter, and flashlight
Clothing: layers, extra socks
With these items, you should be able to keep your bag reasonably lightweight while also ensuring that you have everything that you could need for a day out on the trail. Over time, you'll find out what things you don't need at all and which ones you wish that you had brought along with you as well.
Alternatives
If you want to get a bag that is slightly larger but can still be stored in a small pouch, the 35L lightweight option from ZOMAKE is another good choice. It has a bit more expandable space without taking up too much room when stored.
If you want something a bit smaller than the ZOMAKE because you need to bring less with you on the trail, try the 4monster Packable Backpack. Coming in at 16L, this bag is also foldable and is even lighter than any others that we have talked about.
Conclusion
Going on day hikes is a great way to incorporate the outdoors into your exercise without having to invest in everything that you would need for multi-day hikes. Using a smart and functional daypack like the ZOMAKE 20L Backpack ensures that you'll have the space that you need to bring along necessities without having too much.
This lightweight bag is easy to use, easy to store, and easy to pack. What more could you ask for?