11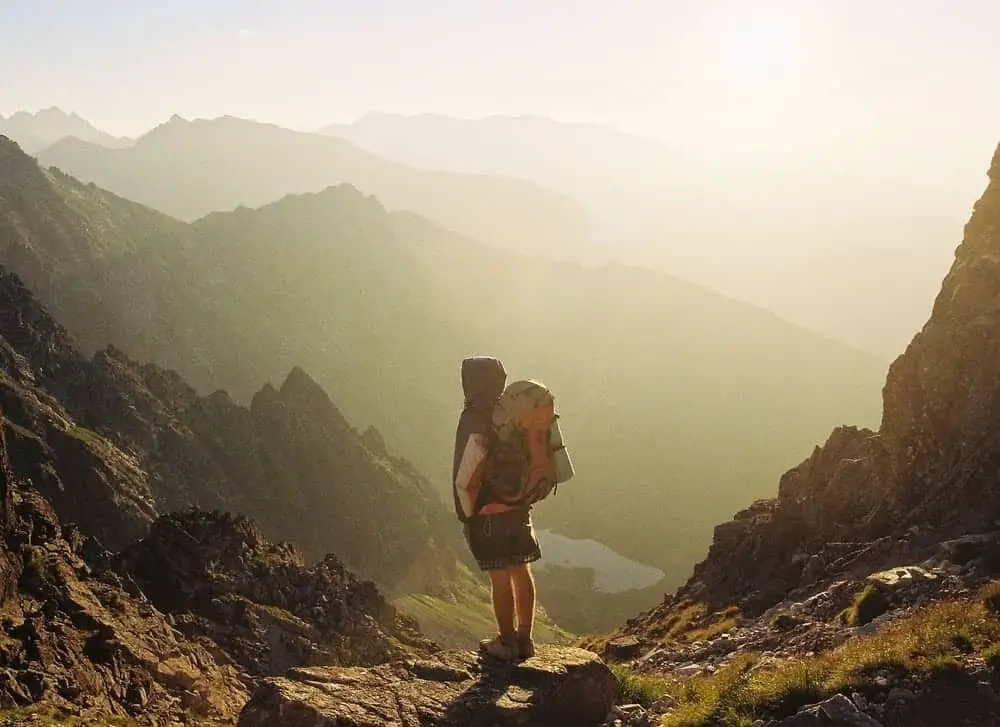 How To Take Care Of Backpack Zippers – An Essential Guide [2021]
One often overlooked aspect of owning a backpack is the concept of zipper maintenance. Although for most people, a zipper breaking is something that will mean the death of their beloved backpack, people tend to forget that you can actually take active steps to keep your backpack's zipper in good health.
Knowing how to take care of backpack zippers may not be the most proudly touted party trick, but it is without question a useful skill that might just save your favorite bag.
In the very least, knowing how to keep your zippers in good form is a good way to keep a backpack looking nice and clean. In addition, this can help your bags to last way longer than their typical lifespan as you know it.
Of course, let us be the first to say that a broken zipper doesn't have to be the reason you get rid of your backpack, but to avoid the hassle it's best to know how to keep everything in good order.
What To Know About Zippers
Let's start with the basics. It's probably more important than you think.
What Makes Up A Zipper?
The anatomy of a zipper is particularly interesting if only because every part of the zipper really does have an actual name, which is fun for trivia purposes. The typical zipper made by YKK, the most popular zipper producer, comprises of five primary parts in total.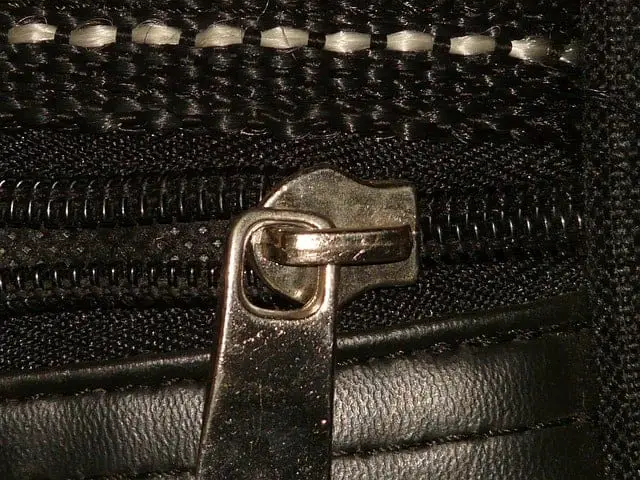 The fabric on each side of the zipper is known as the tape. The metal teeth themselves are known as the elements. Each zipper is fitted with a block at the top and bottom known as the top and bottom "stops" which keep the zipper on the track.
The device that you move on a zipper is known as the slider, and though there are several different types of sliders, we will not go into those right now. The details of the actually physical zipper structure are truly only important so you know how to clean them and to help you understand what actually happens when they break down.
What Damages Zippers?
Assuming that you aren't taking a flamethrower to your zipper for fun, you have probably felt a little slighted and annoyed every time that you have broken your zipper. We all know the weird ways that a zipper can come apart.
You might break the slider or the zipper itself might start to just come unzipped after you've fully zipped the item up. There's always the struggle that we all share where the slider ends up stuck and partially off the track because it ended up on the tape instead.
The unfortunate truth is that ninety-nine percent of the time, the true cause of damage to zippers is you.
Now, it is absolutely true that some zippers, like the ones made of plastic, are easier to break. It is also possible that a manufacturer made a mistake in producing them.
However, the majority of zipper related problems truly come down to the fact that people carry out the process of zipping up their item too fast or let something get stuck between the elements.
Why Do I Need To Take Care of My Zippers?
In a general sense, you should take care of your zippers for the same reason you take care of anything that you own. It is a matter of convenience and showing respect for your personal items.
The true reality is that zippers are a used and abused part of almost everything ranging from clothes to bags to all kinds of other random items, and it is time that we show them a little love.
A case for taking care of your zippers on your hiking backpacks specifically is that hiking backpacks are expensive. This is something that you would like to last you a long time.
Compromising the integrity of the zipper on your backpack could very well mean risking damage to the fabric beyond the tape. Now the last thing that you want to do is end up with a hole in your rucksack because you got a little overzealous with the zipper when you were packing for your next big trip.
When To Replace A Zipper
Replacing a zipper is probably not the best way that you'll end up spending time on a weekend which is why so many people go out of their way to dodge replacing them in the first place.
Often, another option is to opt for paying someone else to do it for them. If your zipper has started acting up and you feel your mind filling up with dread, you might be wondering when you should lament and have it replaced.
Though this is almost entirely up to personal preference, there are some common indicators that your zipper or parts of it might need replacing. For instance, your slider may have broken or teeth went missing from the elements.
In other cases, the zipper simply doesn't stay zipped and has begun to open even when the zipper itself should be in the locked position.
Beyond that, if you notice any tears or problems that you think might impact the structural integrity of the zipper, it is probably best to replace it outright.
How To Manage Your Zippers
A secret to extend the life of your hiking backpack is to properly take care of its zippers. Let's see some of the best ways to do it.
The Best Cleaning Process
When it comes to cleaning your zipper, the best way for general maintenance is the tried-and-true method of simply using soap and water. Be sure not to use any aggressive chemicals that might corrode the metal as you clean.
A simple soap and water scrub should be enough to get any leftover dirt or crumbs out of your zippers so you can continue to enjoy a smooth zipping experience.
In the event you notice that matter has become severely caked in the zipper, it may be necessary to remove the excess debris using a cotton swab, toothpick, or another small tool. For the best possible scrubbing impact, consider using a toothbrush to scrub up the teeth just like you would your own.
Cleaning a zipper is not only important for after a standard camping trip, but exceptionally so if you have been near the ocean since salt can be corrosive to most zipper materials.
Treating Your Zippers With Care
The best way to maintain your zippers is through the act of treating them well.
This means taking your time when you go to zip or unzip your rucksack, never yanking on the slider to move it quickly along the track, being conscientious of the direction that you are pulling the slider along the elements, and all around just being gentle with your zippers.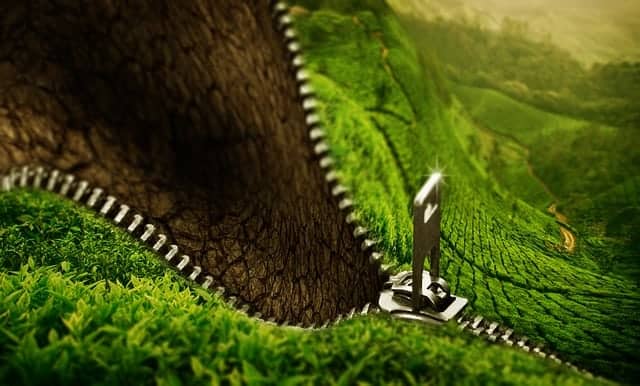 While it can be tempting to rip your backpack open to get a snack on a hike, the potential for damaging your zipper and backpack are hardly worth getting the bag open half a second faster.
To preserve the life of your zippers, after a good cleaning session consider lubricating them to keep them pulling smoothly.
The list of things to use as lubricants is extensive but popular options include:
paraffin wax
gun oil

legitimate zipper oil (yeah, it does exist)

How To De-Snag A Zipper
If you do the unspeakable and pull your zipper too quickly, you are likely to notice the slider being caught in a way that stops it from running over the elements.
While your standard response to this might be to just try to rip it back into place in the same way that you used to mess it up in the first place, that is actually an incredibly effective way to break your zipper.
To avoid this, when you feel your zipper snag, remain calm and gently pull the zipper back and forth in short motions until it gets back into place. Another way is to make sure the fabric stays away from the elements.
Pro tip: Grab a pencil. Probably you don't know but graphite turns out to be an excellent natural lubricant. And pretty effective too. Apply gentle pressure to the metal teeth using the tip of the pencil. The result will surprise you.
This will help you fix the zipper without risking more damage.
Replacing A Zipper
Replacing a zipper is not a feat for the faint of heart if only because it is time consuming. The time and risk of adding a new zipper that might not even end up going on straight is generally a good sign to think about paying someone else to handle it.
If you decide to replace it on your own, the general process of replacing a zipper involves removing the original, measuring and cutting a new zipper to match, then sewing it all back together with all the components where they ought to be.
When you buy a zipper, it will likely come with detailed instructions on how to add it, so make sure to adhere to those rather than merely winging it.
Conclusion
The real trick to keeping the zippers on your backpack in good order is just general maintenance and treating it well.
In a world where we are all aiming to do every single thing as quickly as possible, it's sometimes difficult to remember that there is more to life than tearing into something as fast as you can.
With a little extra love and care, your zippers will support you and your belongings for years to come!
---
Do you take any care of your backpack zippers? Leave a comment below!

Founder of this website, Asen is a passionate hiker and writer who is also a gear nerd. He's been featured on many established hiking websites where he gives hiking advice & tips. When he is not trekking with his family or friends, he is writing articles and product reviews. Asen spends most of his time in Bulgaria but he constantly travels the world in seek of more unforgettable experiences. Read more about Asen here.