6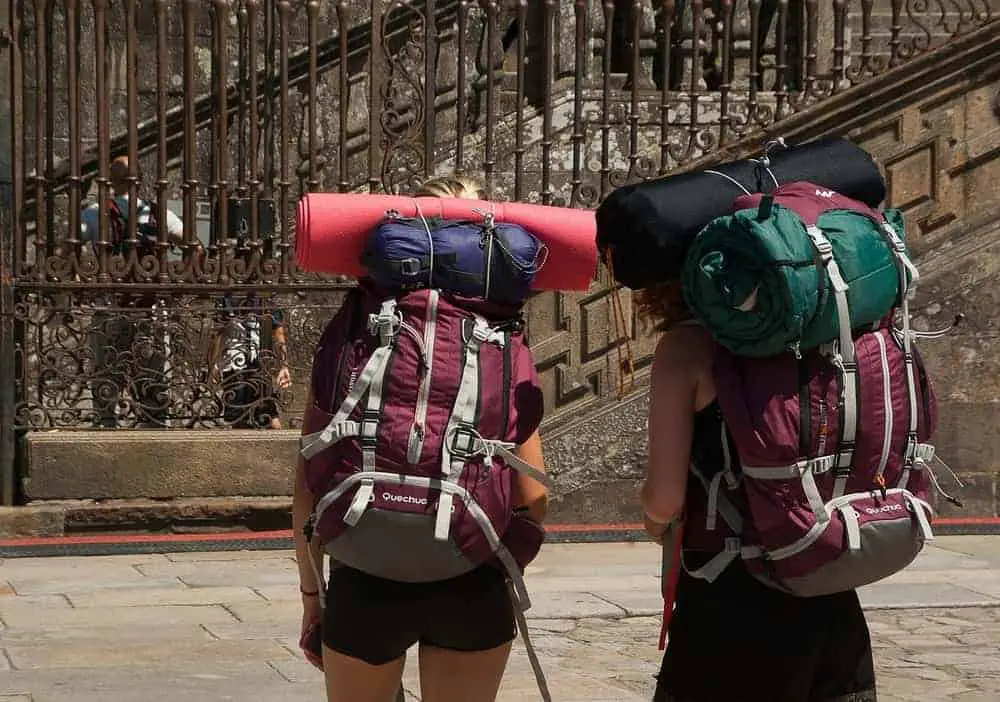 5 Bumbling Mistakes To Avoid When Buying A Hiking Backpack
Often giving our money for any product is about finding a certain level of suitability that matches our preferences.
For instance, if you find cheap flights from Salt Lake City and you're on a budget, most probably that suits you fine. In that case, you'd be happy to go ahead with it.
Taking a regular flight with a luxury airline for a crazy amount of money instead without making any research first will obviously be a mistake. Don't frown, many people make such kind of hasty decisions!
The same goes for buying a backpack. Your backpack should suit certain quality (and price) criteria, otherwise purchasing it would be a mistake you'll end up eventually regretting.
In that train of thoughts, let's see five common mistakes to avoid at any cost while buying a hiking backpack.
#1 Buying The Wrong Size With Wrong Fitting
The size of your bag plays a significant role in how well you will be able to use it. Buying an oversized bag for your needs will definitely cause you problems while backpacking or hiking. The same applies if the pack is too small.
Watch the video below that give some useful insights about how to choose properly the size of your future backpack.

Often, you're not sure about the quantity of gear you're likely to bring or you are hesitant about the duration of your trips.
It's understandable. In such cases, a good rule of thumb is to get a pack with a larger volume or size that can be shrank.
In that way, even if you don't fill its entire capacity, it will still be comfortable when you tighten it up by using the side compression straps.
You should also consider how well the bag fits your body frame. A good backpack should embrace your body well enough to spread the weight evenly on your back, shoulders, and hips.
An oversized backpack that can't be adjusted to follow your curves will mean that all the weight will concentrate only on your shoulders, causing uncomfortable strains.
#2 Buying The Wrong Shape And Frame
Backpacks usually vary in terms of shape and frame. These two go together as they affect one another. The shape of your backpack determines its frame. People tend to think that backpacks are round or cylindrical.
I dare to say they are wrong. For example, a regular mistake that beginners make is confusing travelling backpacks with hiking packs. Making a mistake at this point will not be in your best interest.
Carefully examine the infographic below that best describes what to look for when choosing the shape and frame of your pack.

While travelling bags are often more durable and robust from the outside, they are not designed to bear load for extended hiking trips.
They lack the appropriate suspension and ventilation system needed when walking extensively on terrains that are more technical.
Moreover, using a traveling backpack to hike will most probably mean you will have to deal with panel loading rather than top loading.
That's not entirely convenient for quickly and easily accessing and storing your essentials.
These are small but important details that can make a massive difference. Keep them in mind.
#3 Buying A Backpack With Insufficient Padding
Something that you will wear against your body should be comfortable enough for you to carry. This is the reason backpacks are padded.
The padding usually consists of soft-foamed material that helps cushion the effect of the weight of the bag. It also helps reduce rubbing and discomfort especially on longer hikes.
Wearing a backpack that doesn't have a thick enough padding is similar to lifting something heavy that is very thin with your bare hands. You will end up hurting yourself.
#4 Buying The Brand And Not The Product
Let's face it.
People love popular brands. Moreover, they are often attracted to them as buyers. According to a recent study 60% of the shoppers prefer purchasing from manufacturers whose name is familiar to them.
That's strongly justified because most of the well-known brands imply trustfulness.
Nevertheless, this is one point where you may want to take a step back and really ask yourself if your favorite brand REALLY has to offer what you need.
I still remember a case with a friend of mind several years ago. He thoughtlessly bought a backpack from a world-famous store without actually considering if the pack was good enough for him.
All it took to make the purchase was a quick trial testing and a bit of top-notch persuasion from the sales consultant. To cut the long story short, my friend had to order another backpack online as the one he bought from the store did not snuggle up well against his specific body frame.
You got the idea. Don't go for the ferociously advertised features but for the potential benefits that the pack could offer to YOU.
#5 Buying A Pack For Just The Basic Features
The quality of the basic features of a backpack are undoubtedly an important purchasing factor.
You want to make sure there are enough pockets and compartments, it smoothly fits your frame, and it's the right size and volume. In many cases, you might be very attracted by the colors and the sexy look of a certain pack.
However, when you invest your hard-earned money in a high-quality pack that will serve you for many years to come, you'd want to consider all the bells and whistles too.
For example, inform yourself about how well the suspension and the ventilation system perform. Is there a sleeping bag compartment? If so, how big it is and will it fit your sleeping bag or you will need to buy a new one?
So far, I have been listing the basic things to look for when buying your dream pack. Check out a more detailed hiking backpack buying guide to see the whole picture.
Truth is you will need to avoid more than the mistakes I have mentioned so far.  It all depends on what you're going to use the pack for.
For instance, buying a rucksack that is not weatherproofed wouldn't be a wise decision if you're planning to hike in the rain.
You should also not buy backpacks whose zippers are not covered by fabric or it's visible that they are low-grade.
Right before paying for the pack, you must be sure but also excited that you're making the right choice after a meticulous consideration.
Conclusion
Recognizing and learning how to avoid the above-mentioned common mistakes in the process of choosing a hiking pack will help you make the right choice.
Remember to look from all angles and avoid thinking emotionally but rather practically. After all, you're making a long-term investment in the comfort of your outdoor life. Have fun and happy trails!
Founder of this website, Asen is a passionate hiker and writer who is also a gear nerd. He's been featured on many established hiking websites where he gives hiking advice & tips. When he is not trekking with his family or friends, he is writing articles and product reviews. Asen spends most of his time in Bulgaria but he constantly travels the world in seek of more unforgettable experiences. Read more about Asen here.