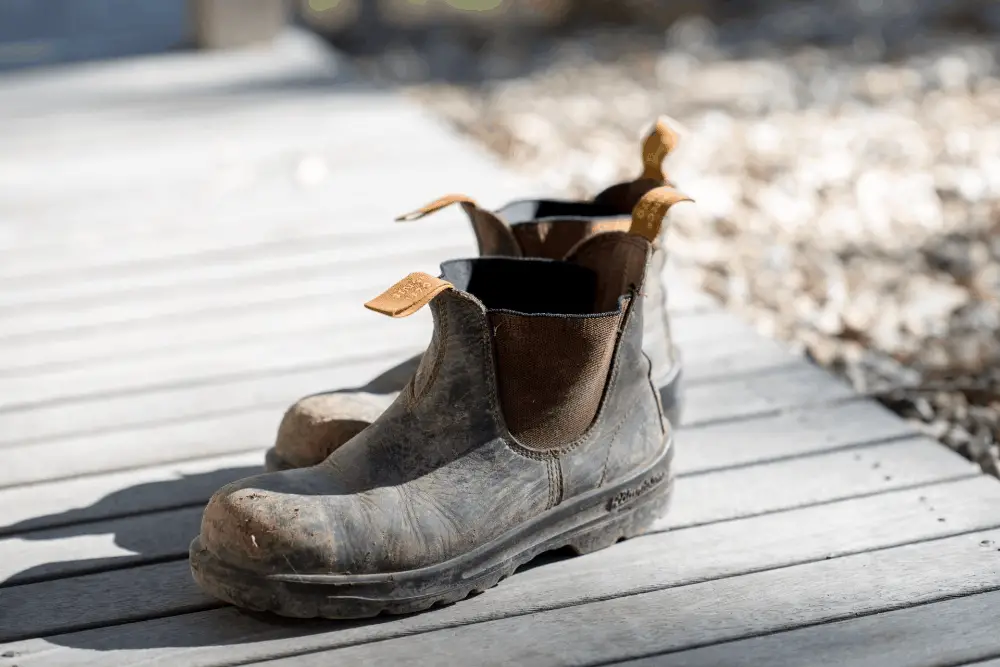 Can You Hike In Blundstones? The Truth Revealed [2021]
Hiking with the right shoes can get you through grueling trails and hours-long journeys – hiking in the wrong shoes will net you potential injury and a lot of discomfort. Does this mean we have to shell out for proper hiking boots?
For some people, Blundstones seem like the perfect compromise. They're built to be sturdy and long-lasting while the streamlined design makes them easy to pair with outfits.
We've been asked many times: can you hike in Blundstones? Yes, you can – but remember that Blundstone shoes aren't professional hiking gear. While they are versatile to use, they're only suitable for short warm-weather hikes.
In the following sentences, we will dive deeper into the details. In the end you will know everything you need to decide whether to go hiking in Blundstones or not.
Let's dive right in.
Do you really know everything about Blundstone Shoes?
Blundstone refers to a particular style of boots that have long since become synonymous with their brand name.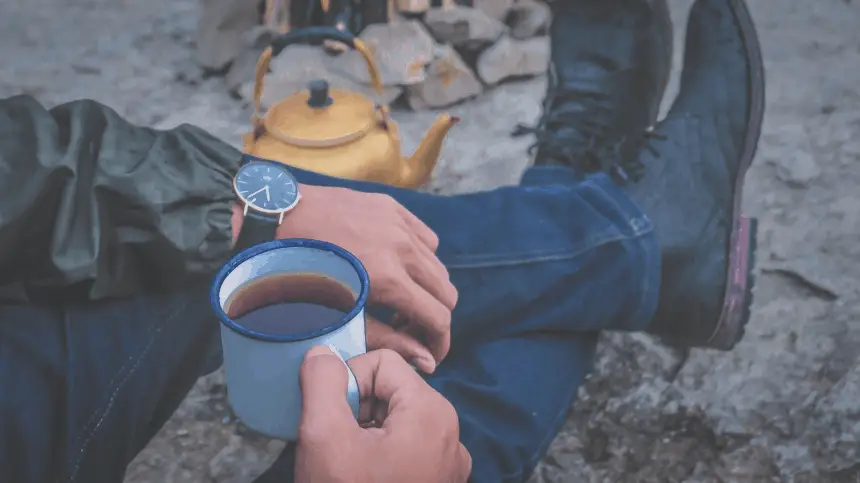 The Blundstone brand, founded in Tasmania in 1870, now sells worldwide. Their most popular shoes are ankle-length boots made from high-quality leather and with elastic sides. 
Lace-less and sleek, Blundstones are popular because they straddle the line between practical and fashionable. They're versatile to wear – to the point where people question what they're actually used for.
Built for the rugged Tasmanian terrain, these shoes are generally worn as everyday footwear. It's a one-in-all design that most wear with casual clothes, but can weather rougher use.
The company has since come up with outdoor-appropriate models, such as steel-toed work boots and insulated winter boots.
Can You Hike in Blundstones?
While you can wear Blundstones on certain hikes, they're not designed as a regular hiking boot.
Their outdoor-appropriate features also depend on the exact model you're buying. It's pretty similar to hiking in Converse or wearing jeans on a hike. Here are some general pros and cons:
In addition, watch the cool video below. It gives some great insights about whether hiking in Blundstone boots is recommended or not.
We recommend Blundstones for easy hikes on a relatively flat terrain. If you're hiking mountains with rocky and rooted trails, however, they're not the gear you're looking for.
Criteria for Good Hiking Shoes 
You might be wondering; what makes a good pair of hiking shoes?
Here are some characteristics to look out for:
Materials – Mountaineering boots are mostly made with full-grain or split-grain leather for durability. Hiking shoes usually offer some combination of nylon or mesh for stretch and breathability.
Durability – Your boots have to survive potentially rough terrain as well as various climates. Not all boots are good for snow, for instance. Check the seams that join outsoles with upper body.
Support – Material above the sole has to provide ample support, wrapping the ankle and preventing twists. A good fit is paramount.
Flexibility – Find a comfortable medium when it comes to flexibility. Your shoes should cradle your foot while providing ample support; some flexibility is needed for a natural gait.
Comfort of the insole – Your insoles should be thick with good arch support. You may want removable insulation layer or airflow foot bed if planning to use across all seasons.
Breathability – An important factor people often overlook! Sweaty feet become cold feet, increasing chances of blisters and decreased foot health. 
Traction level of the outsole – Hiking soles should be rubber with deep patterns to help grip the ground.
Other anti-fatigue qualities – Look for shoes with unique support systems that reduce fatigue in lower limbs and back, particularly arch support.
We also have an expert guide on how to make sure that your hiking boots are crazy comfortable. 
Best Blundstone Boots for Hiking
When it comes to hiking in Blundstones, our team pinpointed these models as ones that best satisfy the criteria:
Blundstone Original
The Original #500 series is the basis of all Blundstone shoes – they're made unisex, versatile and built to last.
We give them a solid rating as hiking shoes due to their rugged all-season design. It features:
Premium 2.5mm water-resistant leather
Double-stitched heel panel and elastic for durability
Unlined for high breathability
TPU outsole to enhance traction; great for rough terrain
Fitted with ergonomic toe spring and cushioned midsole for comfort
Signature pull tabs for easy wear
Up to 90% shock absorption
Blundstone Thermal
I've personally tried the Blundstone Thermal boot and it lives up to its promise to keep you dry and warm during the winter. And you can match it with winter leggings.
Fully waterproof and lined with Thinsulate insulation technology
Removable foot bed is made from genuine sheepskin; this means toasty toes
TPU outsole guarantees traction against iced up surfaces
Thick midsole and SPS Max Comfort System in the heel reduces shock
Lightweight and durable
For both the Original and Thermal series, we recommend the lace-up boots version for additional fit and comfort.
Blundstone Active
Looking for longer wear in the outdoors?
The Active series prioritizes a lightweight and breathable fit.
Made with water-resistant nubuck
Protected against elements via rubber inserts on sole
EVA outsole is both supportive and flexible to suit every terrain
Anti-microbial lining and foot bed with airflow system to keep feet healthy
Feather flex technology allows more flexibility
Additional steel shank for support and stability
For more lightweight and durable options, check out the official website for their Work & Safety series.
Are Blundstones waterproof and weather-appropriate?
This depends on which Blundstone you get. Winter styles feature waterproof uppers and insulated foot beds that are perfect for the cold season and wet climates.
Their other boots are as weather-resistant as you expect quality leather to be, with fewer seams for water to seep through, but not 100% waterproof.
Comparing Blundstones With Other Similar Brands
Of course, some people like to hike in other popular boots like Timberlands or runner shoes.
How do Blundstones compare?
Timberlands
Like Blundstones, Timberlands are made for workers and all-year wear. Their high prices come from using sustainable materials and long-lasting quality.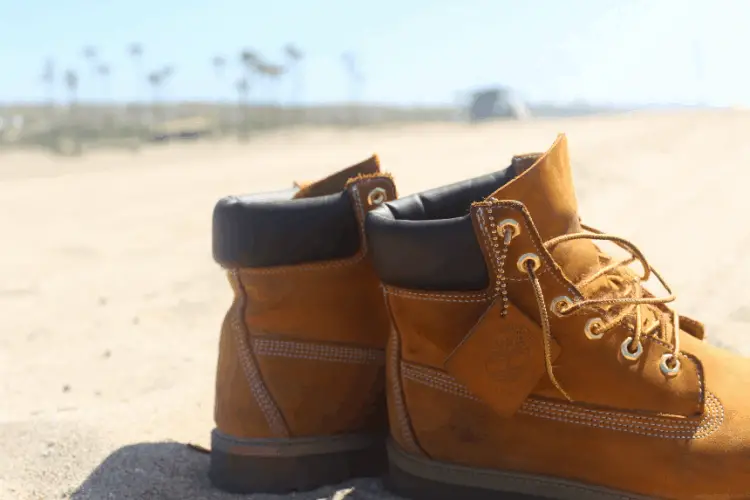 The brand features waterproof leather, PrimaLoft Eco insulation, rubber lug outsoles and a padded collar, promising durability and comfort in one.
Compared to the lighter-weight Blundstone which is mostly made for urban use, Timberlands are geared towards nature walks during winter months.
Dr. Martens
An iconic fashion item, Dr. Marten boots are instantly recognizable by their thick soles and colorful stitching.
While aesthetic and fitted with air-cushion soles, they're not designed for hiking. That said, because they're made of leather, you'll have some protection against the elements.
Running shoes 
We don't recommend substituting hiking shoes with runners in the long-term, although runners function perfectly fine if you're a casual hiker.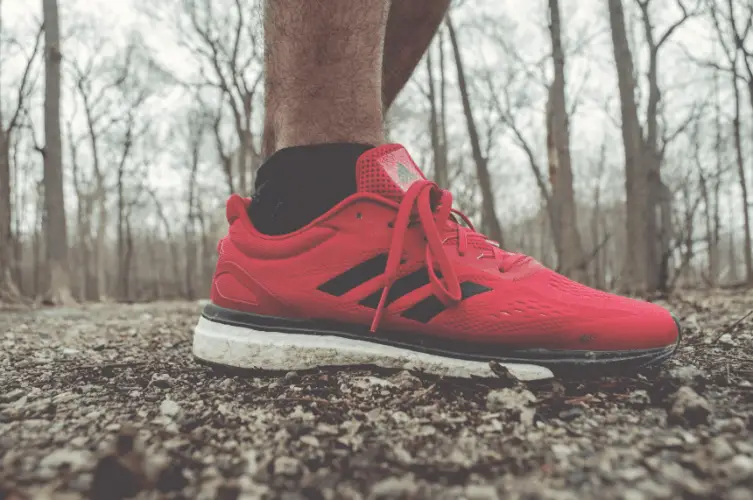 Usually fitted with mesh panels for high breathability and laces for a snug fit, running shoes provide ample support and shock absorption.
However, most runners are a little too flexible on the sole and don't have strong enough ankle support – they don't do well on rocky terrain. They're not waterproof either, meaning they're not practical in the winter.
Final Verdict
In conclusion, you can hike in Blundstones as long as it's a short and easy hike. We recommend avid hikers to invest in proper hiking boots that are designed for mountaineering and outdoor use. Consider what kind of hike you're going on before making a purchase.
As already mentioned, Blundstones are great for just walking on easy hikes, different than demanding hikes. 
To maximize your comfort, make sure your Blundstone is broken in before taking it out in nature. Add arch support in necessary – your comfort is also the key to your safety.
Still not sure if Blundstones are for you? Visit their website to read about the features of their active boots.
---
What's your favorite hiking boot? Leave a comment below!
Founder of this website, Asen is a passionate hiker and writer who is also a gear nerd. He's been featured on many established hiking websites where he gives hiking advice & tips. When he is not trekking with his family or friends, he is writing articles and product reviews. Asen spends most of his time in Bulgaria but he constantly travels the world in seek of more unforgettable experiences. Read more about Asen here.