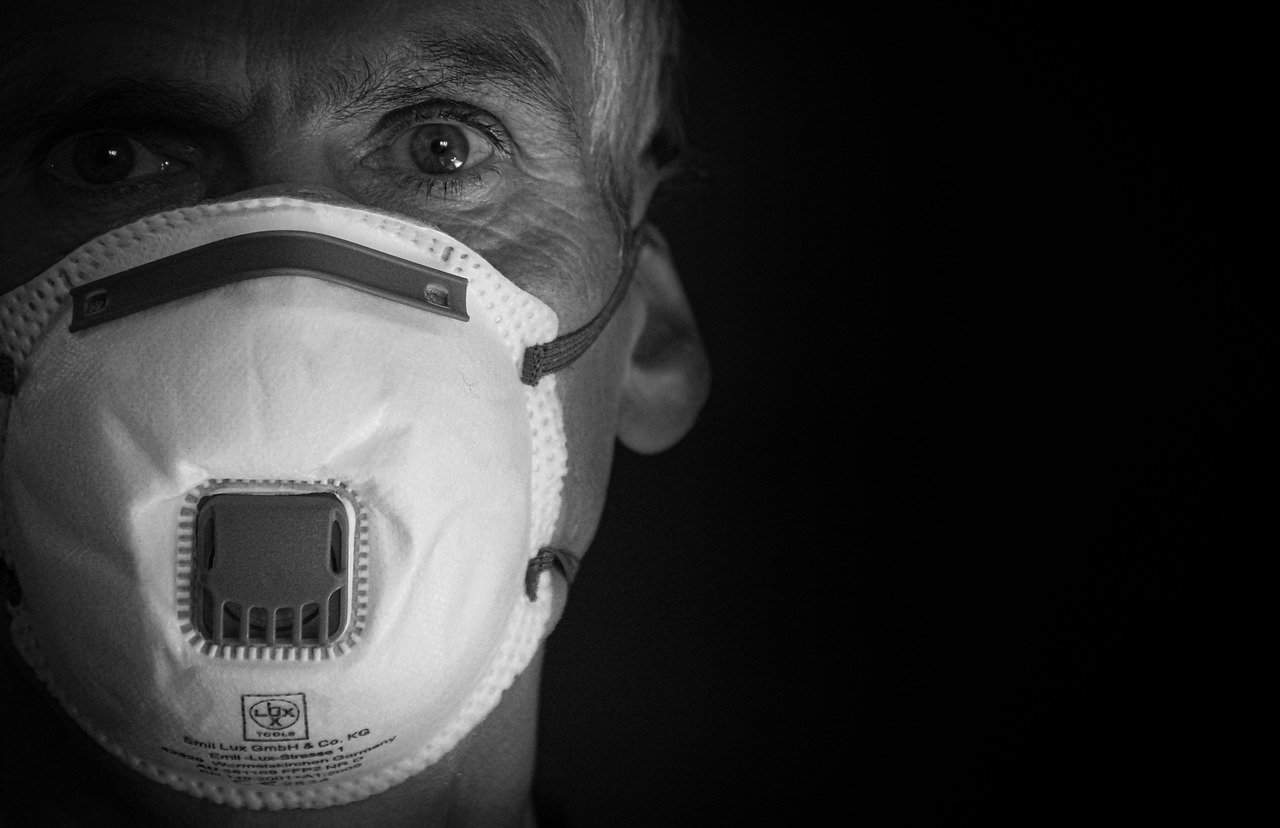 Hiking During The Coronavirus Outbreak: A Definitive Guide
While social distancing undoubtedly seems to be our best bet in the fight against the Coronavirus, it doesn't necessarily mean forgoing all your usual activities and plans. Taking your daily walk is just fine, if not necessary for most people who are holed up at home for the rest of the day.
The important bit is that you do it alone or with your children or partner if they are the ones you are social distancing with.
If hiking is one of your favorite activities, especially in the springtime, you won't have to give it up entirely. It will even provide a welcome mental break from being stuck at home. When hiking during the Coronavirus outbreak, you will, however, have to do a little more planning and take some extra precautions.
In this article, we'll provide some important information on the topic. Without a further ado, let's dive right in.
Where To Go
One of the main tips for hiking and visiting parks during the coronavirus outbreak is to stay local. There is a danger of spreading the virus into rural areas and smaller communities if you go too far out of your way.
Bear in mind that even if you do not have any symptoms, you could still be a carrier, endangering others. At this point, it is hard to estimate the rate of asymptomatic transmission, but it definitely isn't something to disregard.
Wherever you are, there surely are some parks and trails in the vicinity. Once you're deciding on the path, you could do well if you chose the road less traveled, so to speak. Try to avoid any main attractions along a trail, as there will probably be lots of people gathered there.
The same matters for touristic spots that are quite popular. It's better to avoid those and hit the less populated routes. If you like to hike off the beaten path, and you're skilled enough to do it, now it's the right time.
Usually, those trails are lesser known and more demanding. That's why usually not many people are visiting them.
Who To Go With
As mentioned above, now is not the time to meet up with a large group of friends for a hike. Hiking in the time of Coronavirus is the safest if done alone or with people you are already in regular contact with. Often those are the people you live with.
That might include any member of your family or relatives. In case you live alone and you have a dog, now it's the perfect time to hit the trails with your four-legged buddy. This is how you make sure you don't put yourself or others in danger.
Take extra precautions if you plan on hiking with your kids. When you are on the trail, make sure you give everyone you may run into enough space. Experts say people should keep a 6-feet distance (around 2 meters) between one another.
How To Get There
In the name of social distancing, you shouldn't use public transport or carpooling to get to your trail. The best that you can do is drive yourself there.
This is another reason going with a local spot might be the best choice. It won't take you a long time to get to or from it and you won't add to the possibility of spreading the virus further.
Planning Ahead With Increased Awareness 
Depending on where you choose to go hiking during the Coronavirus pandemic, you may also want to come up with a backup plan. A plan B will come in handy if you get to your trail and realize it is overcrowded or (most probably) closed.
Always check in advance if the preferred trails or parks will be open. Also, many of the most popular long-distance trails are issuing detailed instructions on respecting necessary precautions and hygiene for those who are already into the wilderness. It's very important to make yourself familiar with their rules and advice.
For instance, on the official website of the Appalachian trail, you can read about their latest updates and regulations. They advise on how to stay safe during the outbreak and prevent the virus from spreading for those already walking the path. Furthermore, local authorities are asking hikers to postpone their adventures until further notice.
Many American national parks such as Grand Teton National Park, Wyoming, Rocky Mountain National Park, Colorado, and Yosemite National Park, California, are with closed units. For a more detailed list of the closed national parks in the US, read here.
Bear in mind that certain facilities such as restrooms, restaurants, and monuments could also be closed. Don't forget that you should also be careful when packing for the hike. Don't forget to take hand sanitizers or sanitizing wipes that contain 60 – 90 percent alcohol and avoid touching your face.
The rest of the items will already be a part of your general packing list. You want to have a first aid kit with you as well as a map, compass, or GPS for navigation.
This winter hiking checklist could also come in handy. Your phone needs to be charged and it would be good if you also had a whistle with you.
Bear in mind that the number of search and rescue volunteers could be much lower than usual during this pandemic. Their response time could also be much longer, so it is necessary that you take very good care of yourself.
As usual, you should carry sun protection, such as a hat, sunglasses and sunscreen, and enough clothes to keep you warm.
Food And Drink
One of the main tips for hiking responsibly during the Coronavirus pandemic is to bring enough food with you and carry your own water.
Avoid sharing food with strangers on the trail. If you went on a big shopping trip, like many people did when the first wave of panic hit, you probably have to store different kinds of spoilable foods and goods.
A hike will be a good time to use up some of those perishables. Some of your best options for snacks would be fresh fruit that doesn't require refrigeration, like bananas or apples. Add to those some nuts or dried fruits and you'll have yourself some healthy snacks.
Cheese and crackers could also be a good option, but you want to be very careful about hygiene when eating. Use biodegradable soup and wash your hands regularly. Maybe you might be interested in this nutritional plan for hikers as well.
Why You Should Cancel Your Through-Hiking Plans
While hiking during the Coronavirus outbreak isn't too risky if you take the right precautions, through-hiking could be quite different. This is why outdoor advocates and authorities are urging hikers to cancel their plans for through-hiking for the time being.
Your planned trail will wait for you until using it won't mean putting yourself or others in danger. The main reason through-hikes can be risky is that they will put different groups of people in close contact with each other at campsites or hotels along the way.
You could spread the virus into smaller communities you come in contact with as well. It could also be difficult for you to get medical help if you start presenting symptoms. Finally, it is harder to sanitize properly on a long hike like this.
Before You Leave
Unfortunately, now the global Coronavirus pandemic is affecting the outdoors more and more. While it's strongly advisable that you stay at home, please follow strict rules if you decide to go on a hike. The same matters for those who were caught by the outbreak while already on the trail.
As always when you hike, you should pack your trash and any toilet paper and take it with you. This is even more important when hiking during the Coronavirus outbreak because it will keep the park employees safe.
Stay safe and happy trails! Better times will come.
---
How do you deal with that global pandemic madness? Leave a comment below!