2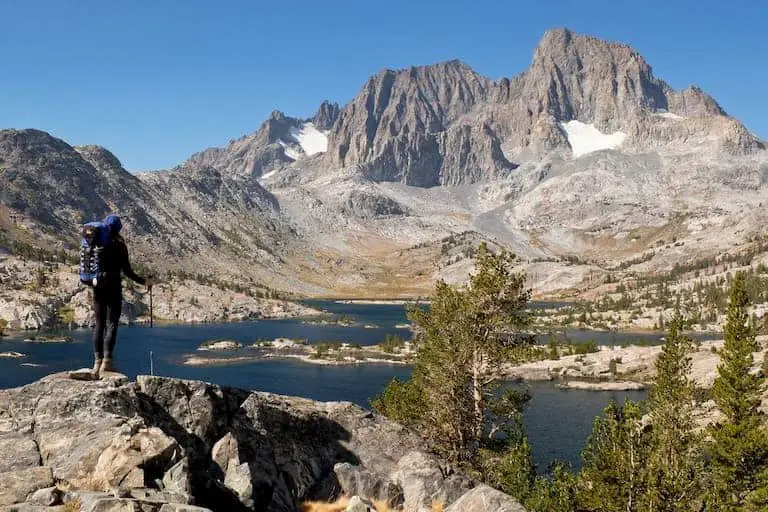 8 Best Hiking Destinations In The US For Ultimate Adventures
America is truly the best hiking playground of worldwide hikers, holding an extraordinary power that is distinct from place to place.
If you are keen on a real adventure of your own, here is a concise list of 8 best hiking destinations in the US. Read on!
Long-distance Hiking Trails
Let's begin with some long and picturesque journeys across the splendid nature of America.
Appalachian Trail – Best Overall
Appalachian Trail, Maine comes with an unbeatable length of 2,190 miles that a Thru-hike will take 4 to 6 months to finish.
It's considered one of the longest-distance hiking trails in America, therefore, only intermediate to pro hikers are advised to try this destination. Unless you have required steadfast motivation day by day, it's hard to hike till the end.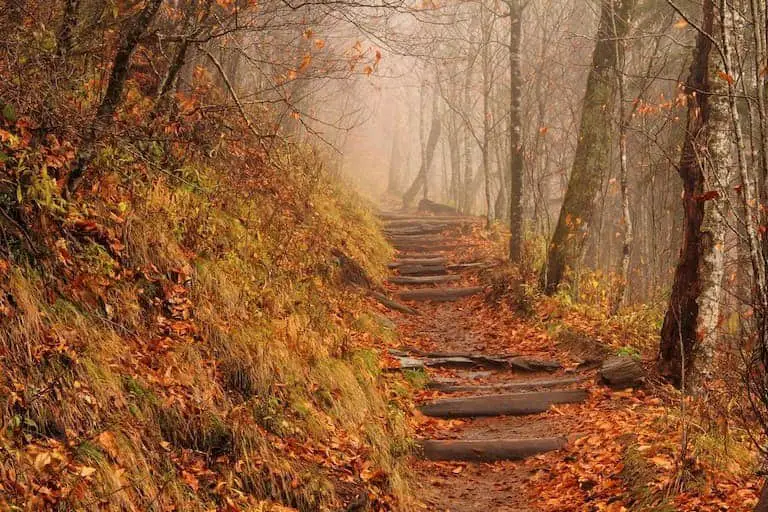 Long-distance hiking is rather difficult – said everyone – but also addicting. Plus, you won't feel solitary here.
Along the trail, there are several hiker communities that share the same interest, passion, and love. That would be a great motivation.
One last helpful advice: The most ideal period of time to visit the Appalachian Trail is from March to October when the weather is more appropriate.
The Long Trail – The oldest long-distance hiking trail in the US
As its name defines, The Long Trail features 272 miles, considered one of the longest hiking trails in the northeast.
It follows the Green Mountains' major spine, runs the length of Vermont, and shares a mere 100 miles with the Appalachian Trail. The best time to give this destination a hike is within April and October.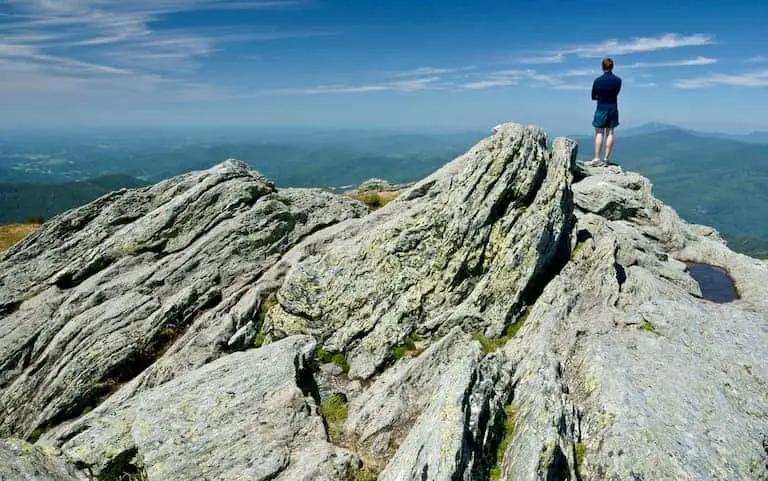 Depending on your personal free time and schedule, set a reasonable and suitable hike section. With such unbelievable length, it takes roughly 20 to 40 days to complete the whole trail.
If you've got a big chunk of time on your hands, make a thru-hike. Bring a lightweight tent, choose a good campsite and on a clear night you will have a memorable stargazing experience. 
John Muir Trail – Have the Most Well-Varied Routes
John Muir Trail is in California with a length of 211 miles, taking roughly 15 to 23 days to complete a thru-hike.
The trail is named after John Muir – an author/environmentalist from history and has 160 miles to follow the similar footpath as the Pacific Crest Trail.
As it runs through 3 national parks – King's Canyons, Yosemite, and Sequoia – in addition to the Sierra Nevada mountains' heart, there are many routes to hike.
With a bit of smart planning and due diligence, the John Muir Trail can give you the best long-distance trail to hike in the world.
The most common hiking trail starts at the Northern Terminus and ends atop the Mt. Whitney's summit. So, the view is surely magnificent. There are various hike sections to choose from and rest assured of the resupply points. They're logistically planned.
Best time to hike: July to September.
Medium-Distance Hiking Trails
These are shorter in length but still gorgeous and physically demanding. Let's dive in!
Smokey Mountain National Park Section of the Appalachian Trail
As mentioned above, there are some shorter hike sections for people who would like to get a taste of the Appalachian Trail. And the Smokey Mountain National Park Section is one of them.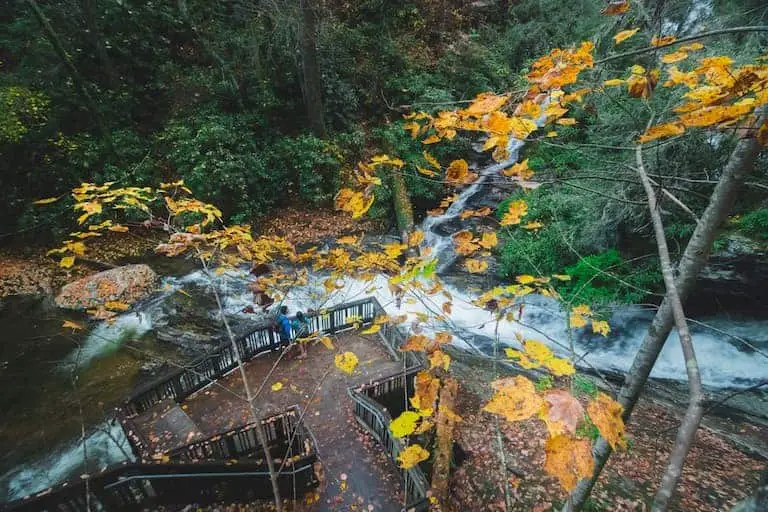 Its length is 71 miles, beginning at Fontana Dam with very easy access that you can drive or backpack to the trailhead. However, it's apparently always more interesting to experience it on foot, which takes around 3 to 4 days to finish.
This hike section is in Tennessee, and if you visit it within April to October, the best thing to have after achieving the trail is breathtaking Tennessee moonshine.
One special thing about hiking on the Smokey Mountain National Park Section is no need to bring a tent along (though it's still highly recommended).
It's because, along the way, there are plenty of hiker huts (which are free). Just ensure you bring some good sleeping bags.
Tonto Trail
Just one mile shorter, Tonto Trail is a wonderful 70-mile trek for people who have desired to enjoy the Grand Canyon.
If you choose this trail as a challenge, beware of the water issue there.
It's freaking hot and super dry during the summer, especially in July and August, so it's strongly advisable to avoid that period.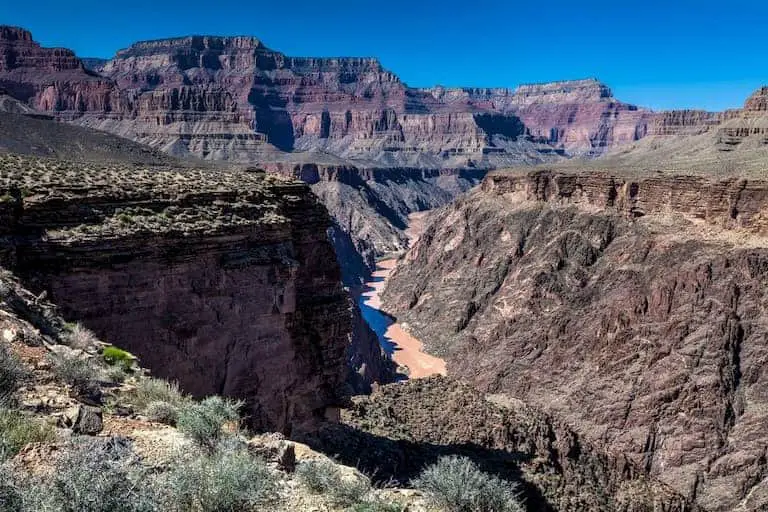 Otherwise, ensure you have brought enough fresh water or at least, carry a good filter as the water sources there can be laden with unpleasant bacteria.
The best time to hike on Tonto Trail is during the spring, fall, and winter.
The terrain is not too rough and difficult so you can pitch your tent there, as long as you have a permission from the Backcountry Rangers Office.
Red River Gorge Loop – Hiking Trail With Gorge
With a 36-mile length, taking around 2 to 3 days to finish, the Red River Gorge Loop is the best destination for every type of hiker, from beginners to pros.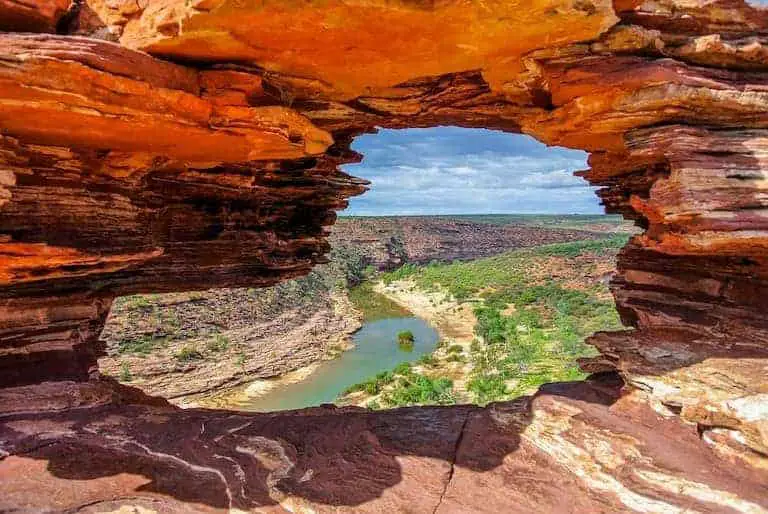 Even weekend warriors and families can give this a try during their off days.There are a plethora of trails to choose from, including side trails along the loop – perfect for extended backcountry adventures and easy day trips – to rock climbing venues.
For that reason, it's attractive to a rare community of pro hikers who have experience with the gorge.
You'll also get a chance to enjoy a variety of scenery, especially during the autumn. Leaves are incredible there.
Short-distance Hiking Trails
Last but not least, let's see two really awesome short trails.
Mauna Loa Summit – One Of The Best Hiking Trails In Pacific Island
If you've got the chance to go to stunning Hawaii, no matter the season, don't forget to spend a day to hike the Mauna Loa Summit.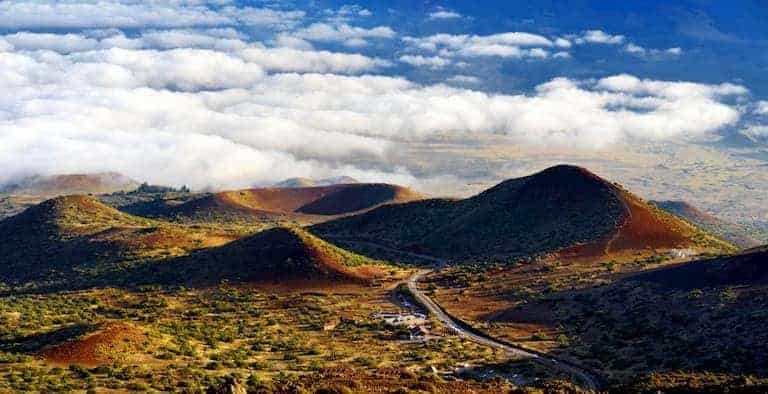 It's only 17 miles of length, running through lava-scree Martian landscapes.
Tomales Point Trail
The Tomales Point Trail is actually located in California, north of San Francisco. However, its beautiful green hills, wild elk, and jaw-dropping coastline will give you a full-on sensory experience of hiking in Ireland.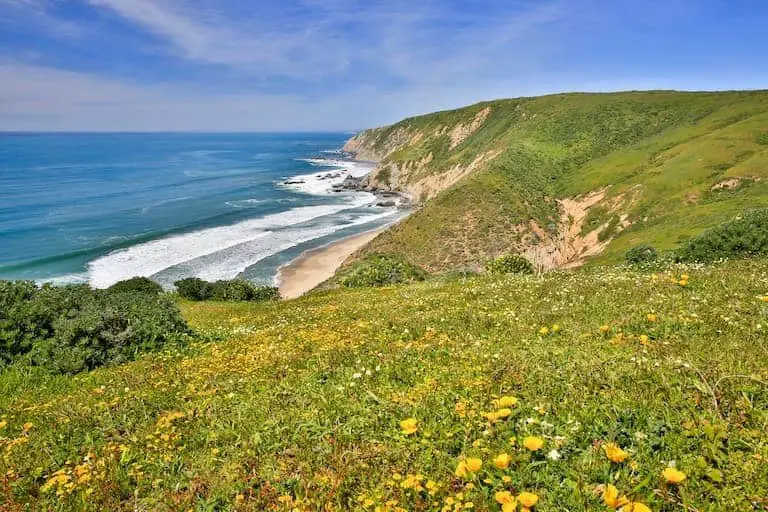 Take a further look, you will see the excellent city escape.
It features 9.4 miles' length to hike, which takes around 1 day to finish and the footpath is rather easy to try.
Conclusion
I think by now, this list of 8 best hiking destinations in the US has been firing your inspiration. And if you want to get out of the USA, it's worth checking out this list of 15 incredible day hikes in stunning New Zealand.
In addition, don't miss reading this article about our experience hiking the Adirondack High Peaks in upstate New York. 
I hope you can make that dream a reality. Thanks for reading and see you on the trails!
Founder of this website, Asen is a passionate hiker and writer who is also a gear nerd. He's been featured on many established hiking websites where he gives hiking advice & tips. When he is not trekking with his family or friends, he is writing articles and product reviews. Asen spends most of his time in Bulgaria but he constantly travels the world in seek of more unforgettable experiences. Read more about Asen here.