4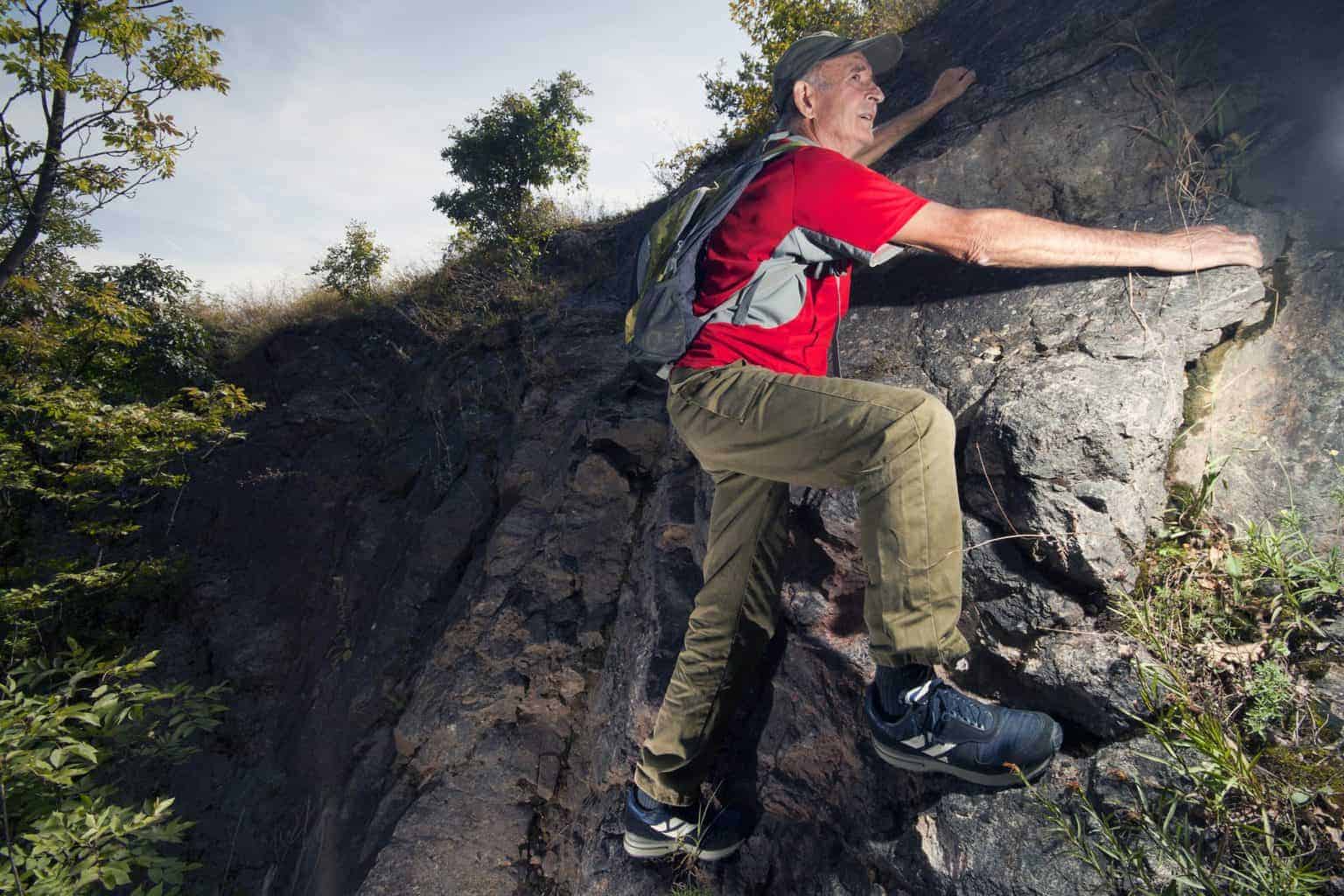 Hiking For Old People: An Ultimate Guide To Conquer Any Trail
For many people, hiking is an amazing activity that can bring a variety of health benefits. It is a wonderful way to stay in shape and it connects us with nature like nothing else.
"In fact, based on a recent study, hiking was the new yoga of 2020, and it will become the biggest fitness trend by the end of 2021."
There are many great reasons to go on a hike when we're young but it also provides a lifelong collection of benefits to us throughout the course of our lives. Hiking for old people isn't a different process, and you can have just as much fun as you always have.
While some people think this activity is just something the young and sprightly can exercise, the reality is that it's a hobby that is great to carry out throughout the years. Since you are largely in control of how much you put into hiking, it is one activity perfect for people as they start to age.
Many people find the older they get, the more trouble they might have doing certain activities.
Various sports athletes eventually find themselves limited with what they can do. That's either because of the overall wear on their bodies, an inability to perform on the same level or because of fear of potential injuries.
Fortunately, as far as athletic opportunities go, hiking is a sport that really does work well with people as they age.
It is easy for you to choose hikes that suit where your body is at and matches your needs and preferences. You will find that hiking is always a fulfilling activity, regardless of age.
In the rest of this article, we outline some useful insights that can help you get the most out of your hikes if you're already in the second half of your life.
Let's begin.
The Higher Your Age, The Higher Your Self-Awareness
First and foremost, when we age we start to get to know better ourselves. Looking back in time, I realize that when I was younger, I wasn't as sure how and where I liked to hike as I am now.
A huge part of helping your hiking career age gracefully is learning about what you value most in a hike.
As you grow older, you might not be able to do the same caliber of physical activity that you would otherwise spend time on.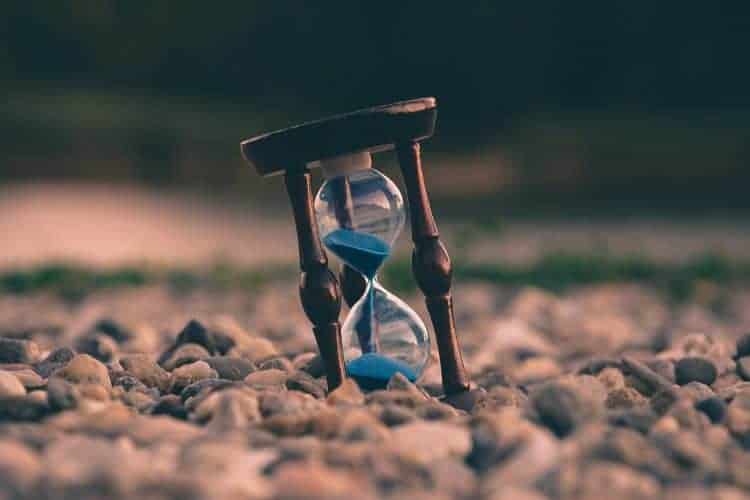 This might seem a little disheartening. However, it doesn't have to be. With age comes wisdom, and this is one area where you can use your knowledge to learn how to have the best possible hiking experience every single time.
As you spend more and more time on the trail, you can really focus on the experiences you have and learn what you really cherish about your adventures.
This can look a little different depending on what your interests are. It might be that you look for certain natural features.
Some people prefer trails that have rivers or waterfalls. Other people rely on certain summer views or trails with a picturesque beach. Other preferences might include the difference between loops and out and back hikes.
Everyone likes something a little different about hiking, so use your time to find out what you are truly keen on. With the resources that are available, it has never been easier to find trails that match the specific interests that you possess. This is why:
"Using your age as an accumulated experience to learn what you prefer can help you to ensure that every hike is your next best adventure."
Be Aware Of Your Body's Needs – They Have Changed
One thing that must be considered as you age is the differences in the needs of your body. Though it is easy to get into certain habits that suit you at one age, the body changes significantly over time.
And that doesn't stop with wrinkles and gray hair. According to Myoclinic.org, the most important change is in the cardiovascular system.
Because of the shrinkage of your vessels and arteries, your heart requires more work to pump blood. It won't increase its rate as it used to when you exercise.
Another important factor to consider is the wearing out of the bones, joints, and muscles. Muscle mass decreases at faster rates as we grow old. To be precise:
"After the age of 30, we start losing 3% to 5% of our muscle mass per decade."
With these changes comes a need to adjust your processes. It might also mean that you will need to take additional precautions. These precautions can do an excellent job of saving you headaches and money in the long run.
While it might be tempting to operate in the same capacity that you are used to, the fact of the matter is that sometimes you will need to be gentler with your body.
As you age, certain parts of it require extra attention. Your bones might weaken and your joints could experience damage after a lifetime of carrying your body.
Further, your muscles can require more recovery time or be able to manage less output than you might typically be used to.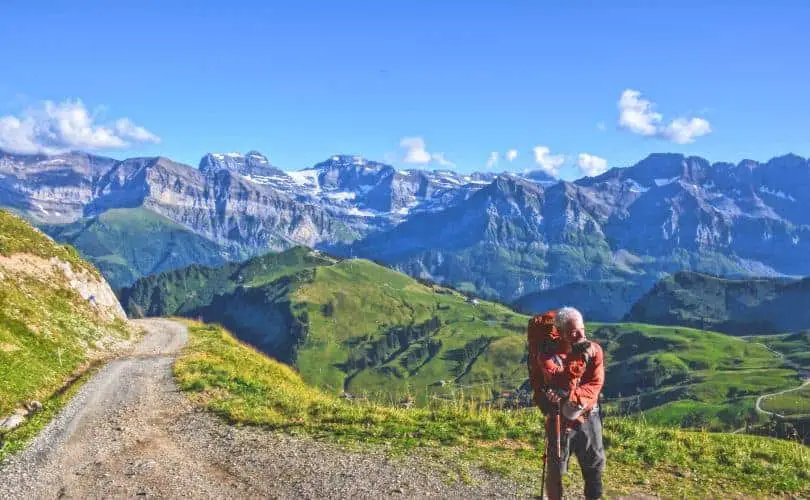 When we age, every single one of us will slow down and eventually be unable to do the same things that we could when we were younger.
Hey, that's life! Now, this doesn't mean you need to stop hiking. It does mean that you'll want to be prepared.
If you are going to continue to put your body through an exercise routine as demanding as hiking could be, it is best to manage your body to the best of your abilities in order to avoid injury. It might be beneficial to take joint supplements or increase the amount of calcium in your diet.
Proper recovery is a major thing that your body will demand over the course of your lifetime.
In some ways, this can feel a little frustrating. However, it provides an excellent opportunity for you to sit down and really soak up the beauty of nature around you while you rest.
Instead of racing through the trails with vigor and a desire to seek the finish line, you can take time to sit down on that beautiful park bench or marvel at a rock while you catch your breath. Your body will tell you when it needs to rest, and it is imperative that you listen.
Sometimes this might mean allowing your body more time to heal itself after a hike as well. Listen to your aches and pains and allow your body the time to achieve equilibrium.
Invest In The Right Shoes
When we are younger, the majority of us have a tendency to put our bodies through the ringer. We feel indestructible. One area that young people tend to care very little about is the kind of shoes they wear.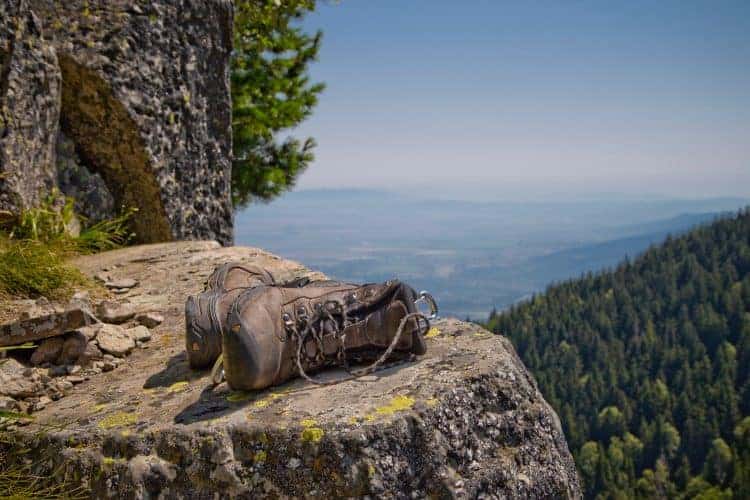 While a young person might buy a fancy pair of hiking boots, they might not give much consideration to the actual build of the shoes themselves.
When you get older, finding the right walking shoes suddenly becomes a matter of preserving your ability to enjoy your hike in the first place. As we age, our feet have a tendency to demand more than they did when we were younger.
In particular, the feet lengthen and widen as we age. That's because the arch shortens due to gravity and worn out tendons and ligaments. That's why when the age increases the arch drops causing that change in feet.
Finding shoes with the right arch support is a crucial part of maintaining the integrity and comfort of your hike.
In addition, old people are prone to have various feet problems such as toe nail deformations, Morton's neuroma, fat pad atrophy, etc. That makes having the most comfortable shoes for you a must.
Shop around and find shoes that fit correctly and provide you with the kind of support that you need to comfortably conquer any trail.
"A good option is to go for anatomic shoes as they have ergonomic soles."
The way our feet fall can impact the way we feel throughout our entire body, and you will end up feeling it for days if you hike for too long without proper support. Save yourself the headache and invest in the right shoes for you.
If you hike in winter, choose a pair that's snow appropriate. Avoid urban wear such as sneakers (Converse).
Use Walking Poles
The right trekking poles provide excellent support and relief, especially when you have to deal with bad knees.
If that's indeed the case and you have a certain knee condition, consider getting yourself backpacking pants with knee pads. You will greatly benefit from that extra knee protection and insulation.
Trekking sticks are largely used by hikers of various age because they distribute the load across the entire body, thus reducing physical stress and improving balance.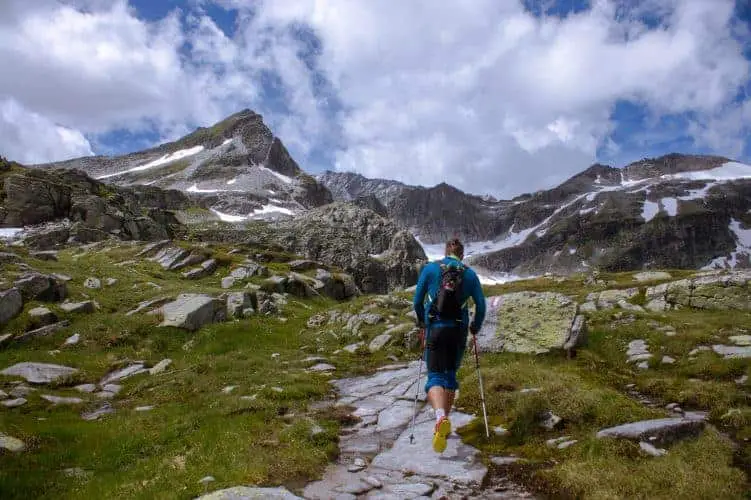 Nowadays, there's a huge variety of walking poles that you can choose on the market. The best ones are with aluminum alloy tubes, length adjustment and ergonomic grips.
 Moreover, they have the option to custom-fit the wrist straps and anti-shock strings for further stability and comfort when you walk on rocky terrains.
In addition, many backpacks now have special loops on the sides to safely secure trekking poles when needed. A perfect example is the Osprey Stratos 50 L that has Stow-on-the-Go™ attachment system.
Those poles are very useful when it comes to the prevention of injuries from falling. They keep you steady and maintain proper balance.
Furthermore, they are super helpful for transferring the load when you walk on steep terrains
Based on a recent study, you would transfer 28 tons of load per hour when ascending and 13 tons when walking on flat terrain.
"If you wear a cane, it's better to change it with walking poles when you hike if possible."
Pack Light Or Even Ultralight
With the overall weakening of our bodies with age, it becomes a necessity to diminish that load that we carry on a hiking trip.
That means wearing a lightweight backpack in the first place. Avoid packs over 50 L because in most cases they are bulky.
Anything above 2.5 lbs might become really heavy when fully loaded, so judge carefully based on your physical abilities. It's very important to think in the long run and not to overestimate yourself.
Don't bring a super heavy flashlight, for example. Instead, take a lighter one. We have a great buying guide here.
It's a good idea to gain some basic ultralight backpacking skills. Here's a useful video on the topic:
As a general rule of thumb, avoid bringing unwieldy items and bulky gear you don't need. Depending on the terrain and your strength you will be your own judge of how much load you can carry. Typically, you'd want to go below 15 lbs.
Always Think About Your Health
The truth is that as we grow older, the human body tends to take on a mind of its own. It begins to feel like we are not the ones telling it what to do. We are rather being bossed around by the whims of our aging bodies.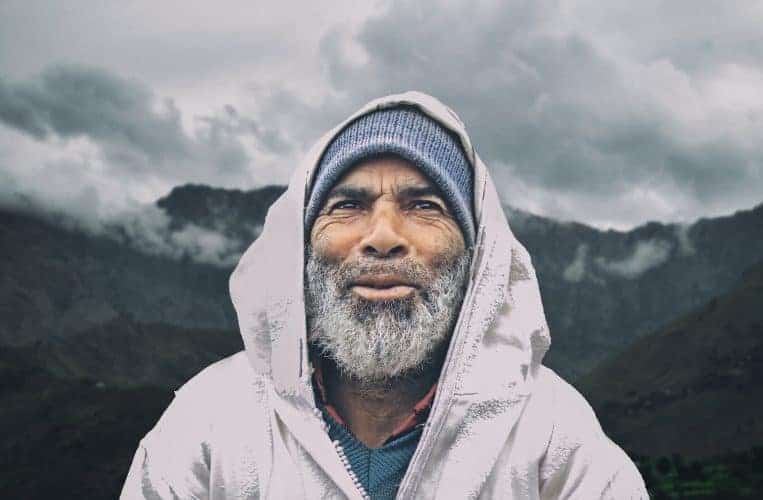 To efficiently navigate this shift, it is important to be aware of certain medical conditions and how they might impact your experience.
The processes at work within our bodies as well as the medications that we might use to manage them can drastically impact your hike. The best way to go about this is to educate yourself.
Understanding that something like low blood pressure might become a problem on a hike is very important.
Recognizing that you have a condition that might make you feel lightheaded is crucial when it comes to effectively preparing for a trip.
Be aware of the fact that some conditions might be impacted by things like altitude or might make you tire more easily than you are used to.
Listening to your body and understanding its specific medical needs can help you make educated and informed decisions as you continue your hiking career.
In addition, here are some other simple but handy tips:
Make Sure Someone Knows Where You Are
This is a rule that anyone who goes out in nature should follow, but it is especially true as you begin to age. When we grow older, we become more prone to things like injury or spontaneous illness.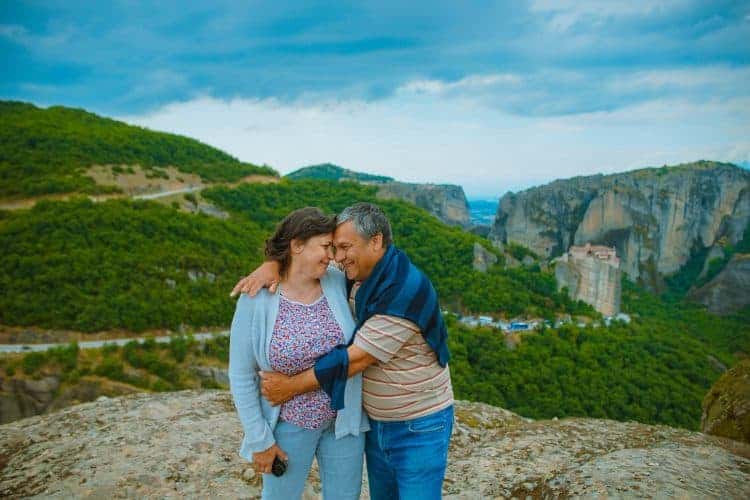 With this being the case, it is imperative to find a way to ensure that someone will find out in the event that something happens.
Making sure that someone knows where you are and when you went out is crucial for following through on your safety.
While you might never have a single problem out on the trails, it is simply a responsible decision to make sure you have an emergency plan in place to execute in case something unexpected occurs.
The best approach to take here is to make sure that someone knows where you are and when you should be back.
This will help them know where to look for you in the unfortunate event something was to happen to you. Also, always wear your phone fully charged. It's a good idea to have an external battery as well.
Let Go Of Any Fear And Enjoy Yourself
Lastly but most importantly, don't let fear and negative thoughts stop you from having a great time in the outdoors.
Yes, your body might be shaky and all risks that come with aging will always be there. However, once you properly prepare yourself for the trip, always think positively and immerse yourself in the beauty of nature.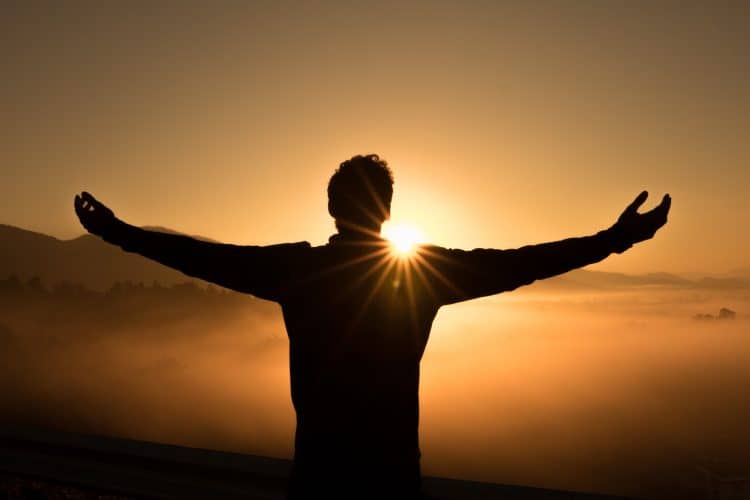 Follow you passion and don't look back. Listen to the birds, sense the fresh smells, and walk with your head up. You deserve it. And don't forget to bring your dog.
Conclusion (Plus Bonus Infographic)
Finding the right kind of approach to your hiking process as you age is important for continuing to do it with any degree of comfort and safety.
At the end of the day, you will want to make sure that you are looking out for your needs and taking the necessary steps to do that diligently. It is a matter of listening to your body and being prepared.
This will help you get the most out of ensuring your safety without compromising your overall experience. Hiking as you age can help to keep you fit while you embrace an active lifestyle. The benefits of hiking on quality of life are substantial, and you'll be glad you took the time to carry this habit forward into your life.
---
Resources:
https://www.mayoclinic.org/healthy-lifestyle/healthy-aging/in-depth/aging/art-20046070
https://appalachiantrail.org/docs/default-source/recreation-ecology-resources/trekking-pole-impacts.pdf
Founder of this website, Asen is a passionate hiker and writer who is also a gear nerd. He's been featured on many established hiking websites where he gives hiking advice & tips. When he is not trekking with his family or friends, he is writing articles and product reviews. Asen spends most of his time in Bulgaria but he constantly travels the world in seek of more unforgettable experiences. Read more about Asen here.