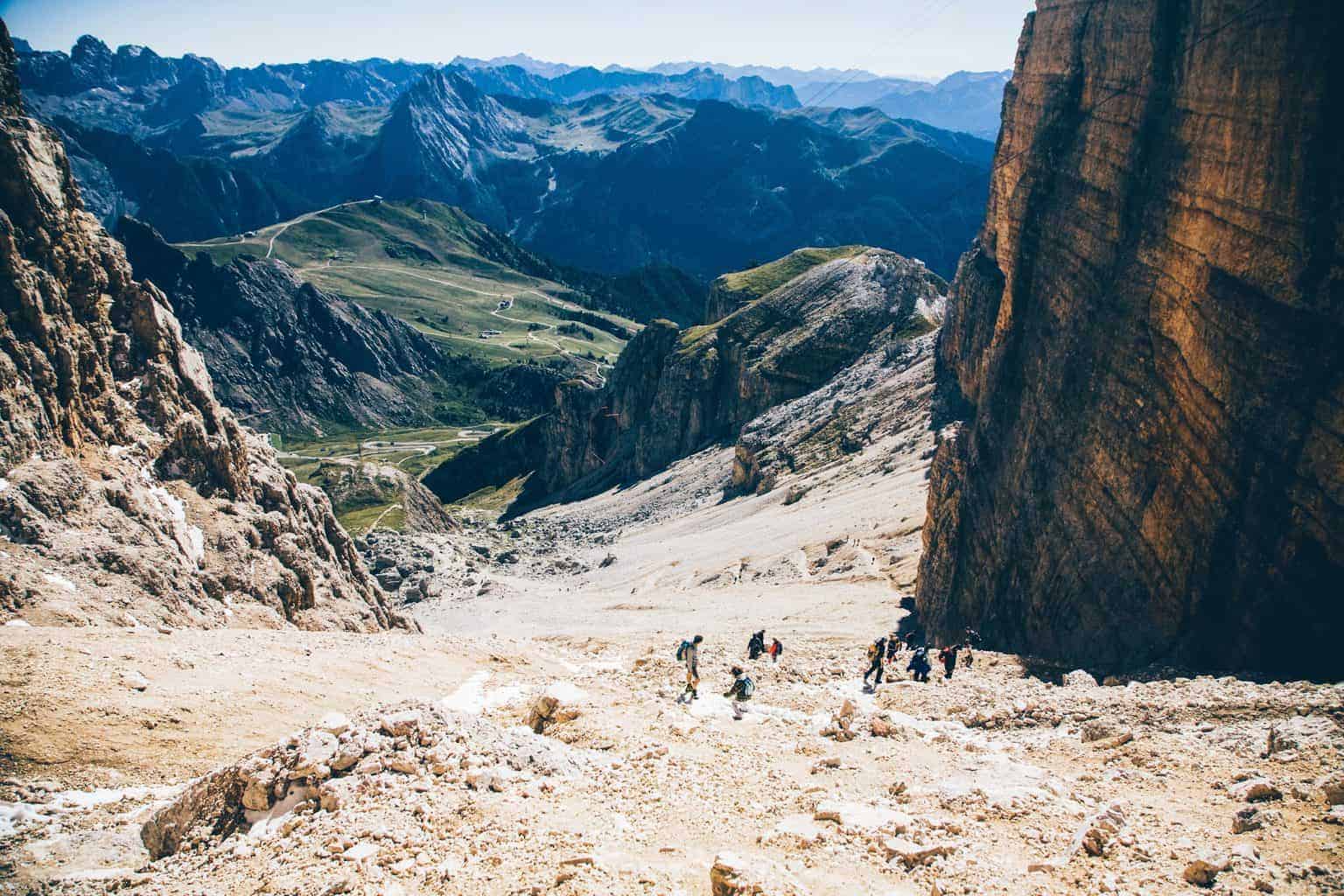 What Is Ultralight Hiking: A Definitive Guide [2021]
Some say hiking developed during the 18th century as a romantic movement and walking alongside changing landscapes. Others might say it originated when Philipp Bussemer opened the first tourist information center back in 19th century.
And how about those pilgrims that made incredible distances on foot with only a wooden stick and a prayer? History varies when it comes to hiking, and so do the types of hiking. From Scrambling and Nordic Walking to Summit Hiking, Fastpacking, and so much more.
But there's one hiking method, in particular, that goes by the name Ultralight Hiking. The immediate question pops up – what is ultralight hiking? To answer that, let's lace up our reading boots and take 6 easy steps in our trail of knowledge to find out.
In this article you will learn:
An exact explanation of ultralight hiking
Some interesting history and when and why it has all started
4 amazing benefits of hiking with minimum weight
Curious information about the popular pioneers that defined this hiking branch
Useful ultralight hiking tips
Practical advice on finding the most important lightweight gear
Let's dive in.
What is Ultralight Hiking - It's Something for Everyone!
So how's this hiking method different exactly? Before we give a clear definition of it and dive deeper into the nuances of this specific hiking branch, there's one important thing to point out!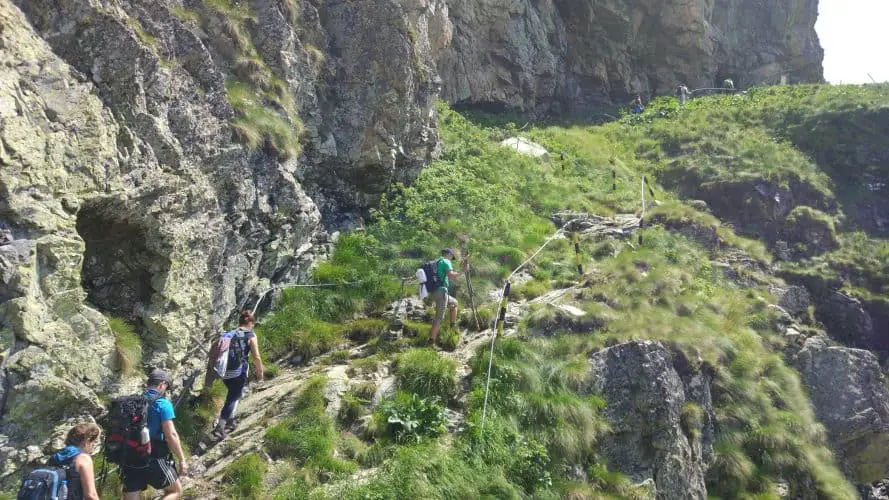 When hiking began to rose in popularity at the beginning of the 1900s and in fact, still does, for a long time, it carried this mindset of bringing as much as you can to your adventure. Nowadays, this sometimes results in backpacks weighing over 50 pounds on average, especially for big tall guys.
Combine that with long distances and different terrains and it just might be too difficult or simply unpleasant for many. This is where ultralight hiking comes in!
The emphasis that is put on lightweight will not only allow anyone to have a comfortable hike but will also provide various benefits. Everything we are going to find out along the way, which brings us to our second step.
Lightweight Hiking: Definition And History
To understand what is ultralight hiking, we have to start with a clear and concise definition and a little drop of history behind it.
Ultralight hiking or sometimes called ultralight backpacking came to daylight back in 1992 when the book "PCT Hiker's Handbook" (renamed to Beyond Backpacking later) introduced the world to many different techniques for hiking.
Plenty of them were utilized by ultralight hikers later. Credit for all of this goes to the rock climber Ray Jardine!
Ultralight hiking highlights the advantage of carrying the lightest and simplest gear possible according to the characteristics of the trip. While no strict standard exists, the desired base weight is usually somewhere under 10 kilograms (22 pounds).
This base weight refers to the weight of a backpack, gear inside and outside of it, while the weight of consumables is usually excluded. It means that food, water, and fuel are not counted. That's because their quantity may largely vary depending on the the trip and its duration.
Less weight allows you to achieve more efficient hiking and cover greater distances. Moreover, you spend less energy, thus enjoying walking more. In other words, this type of backpacking introduces us to a plethora of benefits!
Which takes us to the next interesting section.
Benefits Of Ultralight Hiking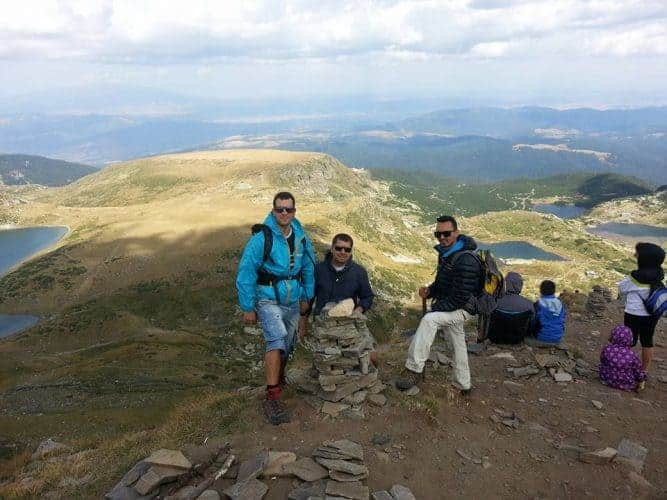 The lighter you pack, the quicker you will swift through the trails, which means covering more ground. It can be as simple as that, but in fact, there's more to it. To understand the nature of ultralight hiking, we must cover the four most profound benefits it offers:
Injury Prevention & Sustainable Health 
is one of the best benefits you can get from ultralight hiking. It is easier on your muscles, bones, and joints. The reduced stress on the body also allows good health and body maintenance to sustain hiking activities for a long time.
Distance & Efficiency
is also a key factor here among the benefits. Less weight means a more rapid pace, which allows you to be efficient hiker while enjoying the walking instead of dragging a boulder on your back. This automatically allows you to cover more distance and finish the trail more quickly and easily.
Flexibility & Maneuverability
might not apply for all trails and adventures. But rough terrains, narrow paths, swamps, and many other different trails and factors can demand more mobility. Ultralight hiking enables you to navigate through any territory with way more comfort and ease!
Comfort & Mood
is important. Hiking and nature are known to instantly lift our spirits, but after a while, it can get stressful. Probably you'll agree that it's preferable to stay comfortable, stress-free and have joy in every step. Carrying less weight allows just that. Your mind will also enjoy the benefits and lightness, thus keeping the mood high.
However, there are always concerns such as unpreparedness for emergencies, expensive gear, being more exposed to wildlife and more. But with the right equipment, strong planning and by following the weather patterns closely, the concerns, even for the less experienced become minimal.
Notable Examples Of Lightweight Hiking
Alright! We are getting there with more than halfway through already. But there are a couple of important steps left to conquer and exploring real examples will surely paint you a better picture of what makes hiking with minimum weight so impressive.
The previously mentioned Ray Jardine is a perfect example to begin with. He completed his first Pacific Crest Trail thru-hike which is 4,270 km (2,653 mi) long with a feather-like base weight of only 5.7 kg (12.5 pounds).
Later he reduced it to 4.1 kg (9 pounds) on his third Pacific crest hike. Incredible, isn't it?
There were also multiple pioneers before the modern-day equipment. George W. Sears, for example, only had a walking stick, a small pan, dual-blade hatchet, and a waxed canvas tarpaulin.
With just that, he paddled and hiked through vigorous wilderness within the Appalachian territory.
How about that awesome Grandma Gatewood?
At the age of 67 in 1955, she thru-hiked the iconic Appalachian Trail and her only possessions were army blanket, umbrella, plastic sheet and few other elements which were as simple and as light as it gets – proving that anything is possible! A stunning confirmation that age is just a number.
As you can see, the lightweight benefits us strongly and allows anyone to cover staggering distances. Modern-day thru-hikers go over 32 kilometers (20 miles) per day on average. Sure enough, having some experience and maintaining good physical shape is a must.
Essential Ultralight Hiking Tips
Intrigued already? Now that we are already more or less familiar with ultralight hiking, let's discover some basic tips that will help you get started on your next journey with lesser weight. That will help you levitate through those beautiful trails.
Let's break it down to the number of six this time:
#1 Research Before You Go
Good research before hitting the trail is crucial. Finding out as much as you can will give you a foundation to start strategizing your equipment. Maybe there are creeks along the way, and you don't need to carry all that water for the day? To further educate yourself about the itinerary, you can use a hiking app. In fact, you can use it while on the trip.
#2 Don't Sleep on Safety
Just because we are going ultralight doesn't mean we have to get rid of safety precautions. Consider taking lightweight items such as sun protection, safety whistle, GPS device, a map, and a scaled-down first aid kit with the absolute essentials.
#3 Choose Foods Rich in Calories
Kind of no brainer, but very important! We want to pack light, but we also want to remain energized and keep going without starving. Therefore, look for foods and drinks such as instant coffee, peanut butter, nuts, seeds, protein bars, quick oats, chocolate and similar. Take a look at these meals if you're a vegetarian. Note that taking too much food is a common newbie mistake. Calculate your portions and don't bring excessive amounts.
#4 Invest in Quality Materials
This tip might get you spending more, but you will thank yourself for it later. Invest in quality materials that are both durable and lighter, such as Titanium. Layers of cotton can also be replaced by synthetic material that will not only dry faster but weigh less. A popular lightweight fabric is the polyester. This will allow you to bring fewer clothes overall and use the same materials for long periods of time.
#5 Sharpen Your Camping Skills
This one is also important when we carry very minimal gear! Before you venture out on long-haul walking affairs, try to sharpen your camping skills with basic tools and knowledge. This can vary from learning how to set up a bonfire, picking a good camping spot (especially if you like stargazing), and more.
#6 Keep it Organized & Minimalistic
The last tip to wrap everything up is to get well organized. After that, take on a minimalistic approach and keep what you truly need and forget unnecessary items. Books, jewelry, too much toiletries, and bulky towels all fall into that category! Keep it simple and those mountains will fall beneath your feet in no time!
Lightweight Gear Advice
While our last step will be oriented towards the gear and having mentioned which materials to prefer on an ultralight approach, let's focus on the big three: sleeping bag, backpack, and the tent!
The Sleeping Bag is one of the most important items to take on your adventure. The specific type you're going to bring highly depends on where and when you are going out. The general rule of thumb is to stay somewhere below 1.5 kilograms (3 pounds).
Insulation and shape greatly influence weight. A warmer sleeping bag usually means more weight. As said before, get that research down to know what kind of sleeping bag will be needed! Keep in mind that elevation negatively impacts temperature.
To be on the safe side, pick a bag whose temperature rating is lower than the minimal temperature you expect.
Many brands offer bags that have a low temperature rating and at the same time weigh no more than 600 grams. Some popular manufacturers are Vango, Western Mountaineering, and Marmot. It might be a bit expensive, but it's totally worth it.
The Tent for one person usually weighs as light as 1 or 2 pounds, which is more than enough if you are planning to sleep alone in it. Ideally, you want to choose a waterproof tent with carbon stakes. Here's our popular article describing the various tent parts.
The carbon is known to be ultralight. You can also use your trekking poles for support if you have ones. It is all about utilizing your inventory!
Other options such as ultralight hammocks, tarps, and bivy sacks are also becoming popular among hikers and are something to consider. Often, you don't necessarily need a bulky sleeping bag.
The Backpack weighs too. Who knew! A lot of people tend to forget that, but we shouldn't, especially when trying to perfect the ultralight hiking. By the way, here's an awesome list of some backpacks with sleeping bag pouch. 
Feel free to check our extensive guide on this year's most popular lightweight hiking equipment.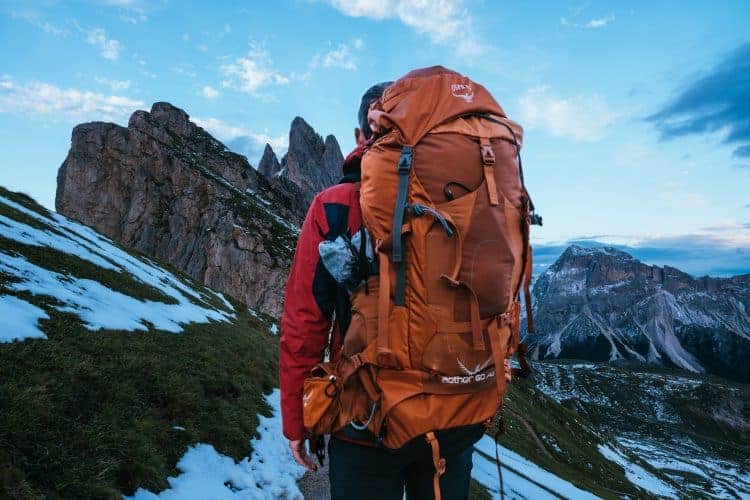 Ultralight hikers today have beautiful choices, tailored specifically for ultralight hiking when a 60-liter backpack weighs under 1 kilogram (2.3 pounds).
A fine example is Osprey 48 L that's only 2.3 lbs and Granite Gear Crown 2 60 L that weighs the ridiculous 2.62 lbs (1.2 kg).
A lightweight pack could add to the price, but it can dramatically decrease your base weight and improve your comfort. Traditional backpacks of that size are double or more in those weight numbers.
When it comes to your boots, they can also slow you down because of their heaviness. Steel toe boots, for example are much heavier than others, which makes them a bad choice for ultralight hiking.
Conclusion
Now you know the basics of ultralight hiking. It is known that fear and too much worrying are a big part of why people pack heavy. The worst scenarios and possibilities always circle our heads, making us buy more and compromise our quality time in nature.
Still, going out into the wilderness with minimum gear requires some knowledge and adequate preparedness. It's all about knowing what to pack and what to leave at home. Also, it's a question of choosing the right gear wisely.
Have trust in yourself and your companions and let the ultralight hiking reveal you its many positives.  Conquering the zigzag paths of nature is so fun and pleasant! Stay safe and have fun
Founder of this website, Asen is a passionate hiker and writer who is also a gear nerd. He's been featured on many established hiking websites where he gives hiking advice & tips. When he is not trekking with his family or friends, he is writing articles and product reviews. Asen spends most of his time in Bulgaria but he constantly travels the world in seek of more unforgettable experiences. Read more about Asen here.