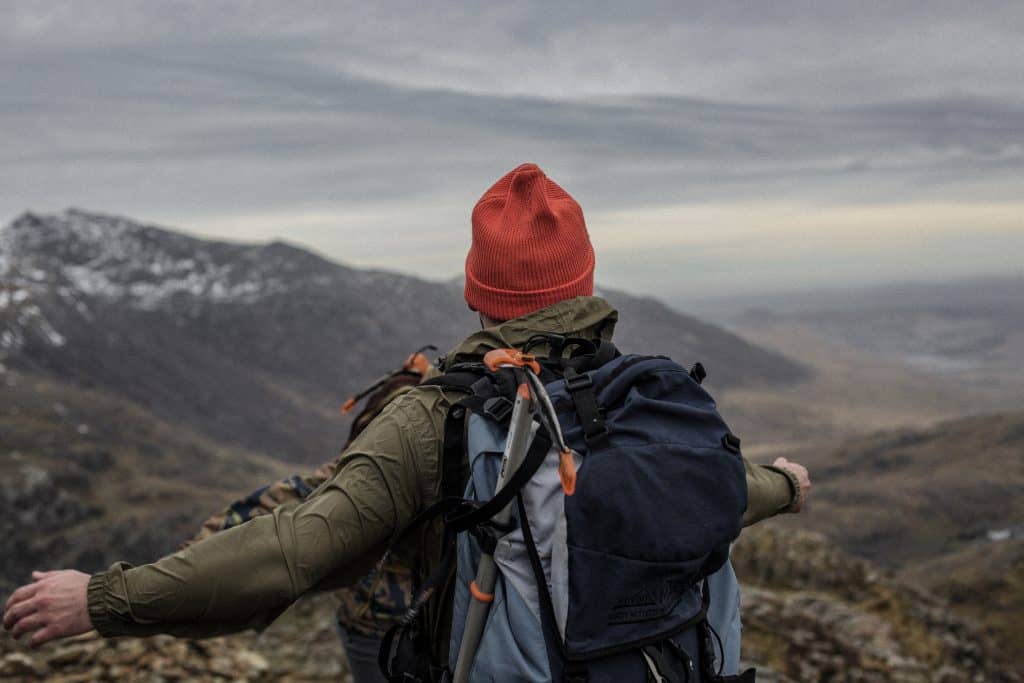 The Ultimate Gregory Sucia 28 Backpack Review (MUST READ)
This article contains affiliate links. As an Amazon Associate this website earns from qualifying purchases. That means if you click on a link and make a purchase we'll earn a small commission. This is at no extra cost for you. If that's the case, thanks a million!
Gregory Sucia 28: Quick Overview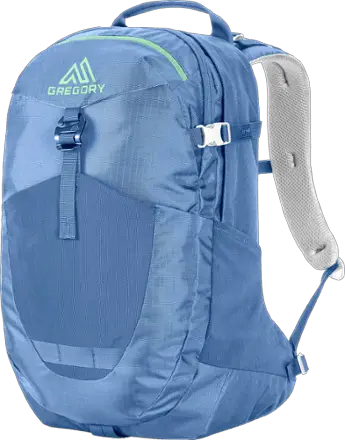 Product Name: Gregory Sucia 28 L
Product Description: The Sucia 28 offers fantastic storage organization and strikingly comfortable fit. You will love the versatility of this pack. It's great for an everyday use in the city but also performs surprisingly well for short day hikes. It has a premium organization pocket for work / school supplies and well protected laptop sleeve. The adjustable fit and the superb foam padding on stress points make it awesome for outdoor adventures.
Brand: Gregory
Currency: USD
Availability: LimitedAvailability
Everybody knows that Gregory manufactures comfortable packs. That's why they're one of the most highly regarded outdoor brands in the world.
But does that mean that every product or model belonging to a shiny brand automatically deserves praise? Not really.   
No matter if you're a fan of the brand or not, this Gregory Sucia 28 backpack review is here to give you valuable insights about that specific model. We will carefully go through everything that the pack has to offer in terms of features, comfort, and usability.
We will also examine its pros and cons. Furthermore, we will answer the most popular questions that people ask regarding this rucksack.
But we won't stop here. We will also give you some good alternatives to look at in order to compare the pack with other great models.
My name is Asen and my goal is to help you get a deep understanding about the performance of the Sucia 28 L pack.
Let's dive in!
UPDATE: The backpack will be discontinued very soon. If that's the case, jump to "Alternatives" where you will find four similar backpacks that are very good!
Gregory Sucia 28 Backpack Review
Several years ago Gregory launched a brand new series of packs – the "Grandeur" series. The new product line comprises a few daypacks similar in features and size with slight differences. They all have the comfortable and padded harness and decent storage organization, courtesy of Gregory.
By designing this product line the main goal of Gregory was to deliver a bunch of highly versatile packs suitable for everyday use no matter if it's for city activities or outdoor adventures.
Later, the manufacturer discontinued some of them, namely the Tarifa 32 L and the Velata 30 L. Now there are three models available on the market – the Patos, the Matia, and the Sucia which are all with a volume of 28 L.
As a matter of fact, these are the best models of the Grandeur series in terms of comfort and functionality. Now let's examine more in detail the Sucia.
Best Use
The Sucia 28 L is a unisex model. Indeed, the frame and the adjustable harness make it appropriate for men and women with various torso lengths. It's also important to notice that the pack is one size only.
Many users with different heights reported that they're able to wear the pack as comfortably as it could be so rest assured the pack will fit you well.
Other than that, the Sucia is a multipurpose rucksack which allows you to wear it on almost every occasion as far as it's a day activity. That's because of the volume and some other specifications that we will examine later.
On one hand, the pack has excellent internal storage capacity with an office pocket for organizing school or work supplies and a dedicated padded laptop sleeve. That's perfect for an all-around every day city pack. You can use it for commuting, work, and school.
On the other hand, the Sucia is great for hikes after work or simply day hikes. It's lightweight and very comfortable thanks to the foamed padding on the back panel and shoulder straps. Gregory makes no compromise on that.
It also has side pockets for water bottles and a chest and waist strap for further stability when walking. The adequately sized compartments and pockets allow you to organize your gear very well.
However, I wouldn't suggest you wear the backpack for long hikes or extensive treks that last more than 1-2 days. That's because the frame of the pack is not designed to support bigger loads.
In fact, there is no frame on this pack and no aluminum stays to support the load. Plus, the ventilation system on the back is not so efficient for strenuous hikes, especially on hot days.
To summarize, the Sucia 28 would be great for:
Let's jump to the features.
Features Overview
Don't expect too many bells and whistles from Gregory Sucia 28. Nevertheless, the pack has everything you might need to feel comfortable no matter what you're using it for. And the quality is impressive.
From a hiking point of view, the Sucia meets all standards too. You're able to adjust all straps easily and the soft padding on the main stress points (shoulders and back) allows for a comfy wear.
The stretchable shove-it pocket on the front is my personal favorite because it's very convenient to store gear that you need quick access to. For example, a windbreaker or snacks.
The color and the design are also attractive. Currently at Amazon, the pack is in stylish red while the other option is blue. At REI, the Sucia 28 comes in two colors which I like more – deep turquoise and regatta blue.
Size
Sucia 28 is as compact as a daypack should be - 19.5" x 11.25" x 6.25" or 49.5 x 28.5 x 15.8 cm. So you won't have any issues wearing it or transporting it even if you are a small-framed person. Overall, it's a perfect size for its volume of 28 L which allows you to compartmentalize your gear for every occasion.
Weight And Fabrics
This cool little daypack weighs only 2 lbs or 0.9 kg. Indeed, it feels lightweight when it's on your back, which is awesome.
No surprise when it comes to the materials used - a combination of nylon and polyester. The back panel as well as the shoulder straps are reinforced and softened with a multi density foam that make it so comfortable.
As reported by verified buyers, the fabrics are very durable. The stitching and the workmanship are excellent and there are no complaints about the overall integrity and quality of the pack.
Comfort And Usability
As mentioned earlier, it's a simple daypack. Nothing superfluous or complicated to use in terms of comfort features. Still, the Sucia 28 is extremely comfortable. And that's something you can't fail to notice when you put it on and adjust the fit.
Through the years Gregory built their incredible reputation by constantly implementing innovation and assiduously enhancing their quality standards with every backpack produced.
The Sucia 28 model lives up to those same standards as well. Let's examine the comfort features more in detail.
The high quality foam padding on the back panel and on the shoulder straps makes wearing heavy loads easy for the body. You won't feel fatigue or rubbing when walking even if the pack is fully loaded with different stuff.
The thick foam padding is designed to provide decent ventilation on the back panel that makes the sweat evaporate more efficiently. For a short time, you can enjoy a sweat-free wearing.
Being hydration ready, the Sucia has a pass-through tube hose port on the front. That allows for seamless hydration on the go. You can put up to a 3L water bladder in an internal sleeve, that's normally designed to accommodate a laptop.
You can easily adjust the pack to fit close to your body once it's on your back. For that you only have to pull the straps to tighten it up. No need to put off the pack when you walk. The chest and hip belt are there to make sure the load is evenly distributed to your entire body for more comfort and stability.
The lightweight design and the good fit will spare your energy and reduce physical fatigue.
Storage And Compartments
Created to be multifunctional, the Sucia 28 L is a pocket-rich backpack. Being spacious, it allows for a smooth and easy organization of your essentials. No matter if it's gym equipment, office supplies or hiking stuff, you have the right storage for everything.
Probably it's important to mention that this is a panel loading pack. It simply means there's no drawstring top opening like on the bulky hiking packs. Instead, the Sucia has the well-known panel zipper on the front. That's more convenient for accessibility. Let's see what else:
Fantastic internal organization – inside the main compartment you will find several dedicated spaces, appropriate for storing various sized items. That's great when you want to keep your stuff separated and neatly stowed.
Additional zippered compartment that's very convenient for storing different type of accessories such as small electronic devices, chargers, papers, gym gear etc.
Easily bring your laptop or tablet everywhere – you can stow it in a padded internal sleeve whose size will fit a 15" electronic device. That's cool when you want to combine fun with work. You can also use that pocket to put a water bladder if needed and transform the pack into a hydration pack.
Excellent work / school organization thanks to the small internal slots suitable for pencils, calculator, keys (key clip available) or notebooks. There's a protected space to store your shades as well. All these come in handy when you need them.
Zippered see-through mesh pocket on the inside that's great for storing documents, safety lights, or dirty underwear and socks.
Two elastic water bottle pockets on both sides. They're pretty big and can easily accommodate 1 L bottles. Keep in mind they are a bit tight, though.
External stretchable shove-it pocket on the front that you can use to put a jacket, wet clothes, bath suit or everything you want for quick access. It opens and closes with a hook. Very convenient.
For further stability and comfort, you can tighten up the backpack using the side compression strap on the left side. It has a buckle and is very easy to use.
How To Use This Backpack?
Nothing special to mention here. Just make sure to adjust the shoulder and the chest and hip straps based on your torso length. That's crucial for getting the ultimate fit. Once the pack is on your back, pull the side straps to tighten it up.
Also, don't forget to always use the side compression strap and buckle it up. That's very convenient when the pack is not very full. Making it more stable and close to the body using the strap makes a lot of sense.
To prolong the life of your Sucia, don't forget to clean it the right way and treat the zippers well.
Alternatives – Four Great Choices
Let's see some similar backpacks that could be on your radar. All four of them are designed for use in the city and on the trails.
Table setup not completed.
The first one is Gregory Patos 28 L. It's part of the Grandeur series just like the Sucia. It shares pretty much the same characteristics with some slight differences. Namely, instead of the stretchable shove-it pouch on the front, the Patos has a zippered compartment that better protects your belongings but it's a bit tight.
Further, it has trekking loops on both sides that allows you to secure walking poles. Also, the Patos has more options to attach external gear thanks to the daisy chains. You can use carabiners to attach various items such as boots, a sleeping mat, etc.
So the Patos has a bit more options for outdoor adventures than the Sucia.
Another good option on the market is the Osprey Stratos 24 L. The price is somewhat higher but the exclusive quality of the brand totally justifies it.
With the Stratos you receive a feature-rich daypack that's most suitable for hiking. It includes amazing ventilation and suspension thanks to the highly performing AirSpeed™ technology. It works wonders on longer hikers on hot days.
Here you also have an adjustable torso length and an included rain cover. However, you don't have such many internal compartments as with the Sucia 28.
High Sierra Swerve 36.5 L is the next option deserving your attention. As you see, it offers more volume. Its features and overall comfort make it great for an everyday use in the city, but it work wonders when used in the outdoors.
The Swerve has a premium organizer pocket for your office or school supplies on the front and a padded sleeve for a laptop. Moreover, it has a smart Techspot pocket for another small electronic device like a tablet or an e-reader.
The extreme durability of the materials and the fantastic padding and ventilation make it an excellent choice for day hikes in the mountain.
A fourth worthy option is the sleek and versatile Deuter Walker 24 L. Weighing only 1.72 lbs this pack features Deuter's amazing Airstripes suspension that provides ergonomic fit and high performing ventilation on the back panel and shoulder straps. It behaves super on even longer treks.
It has a decent amount of smartly organized pockets including a dedicated laptop compartment for a 15.6" device that can be easily accessed with a side zipper. That's why the pack is multipurpose – you can use it every day in the city but you will be surprised how comfortable it is when you hit the nearest trail during the weekend.
FAQ
Is the backpack waterproof?
How much load can it hold?
Is it carry on appropriate? 
Final Verdict
Gregory Sucia 28 is a decent all around backpack suitable for everyday city use and for hiking. Stacked up to some of its competitors, the pack falls short of ventilation performance and load stability but exceeds when it comes to storage capacity and fit.
Last but not least, the price is more than good.
---
Do you have any experience with the Gregory Sucia 28 L? Please leave a comment below!