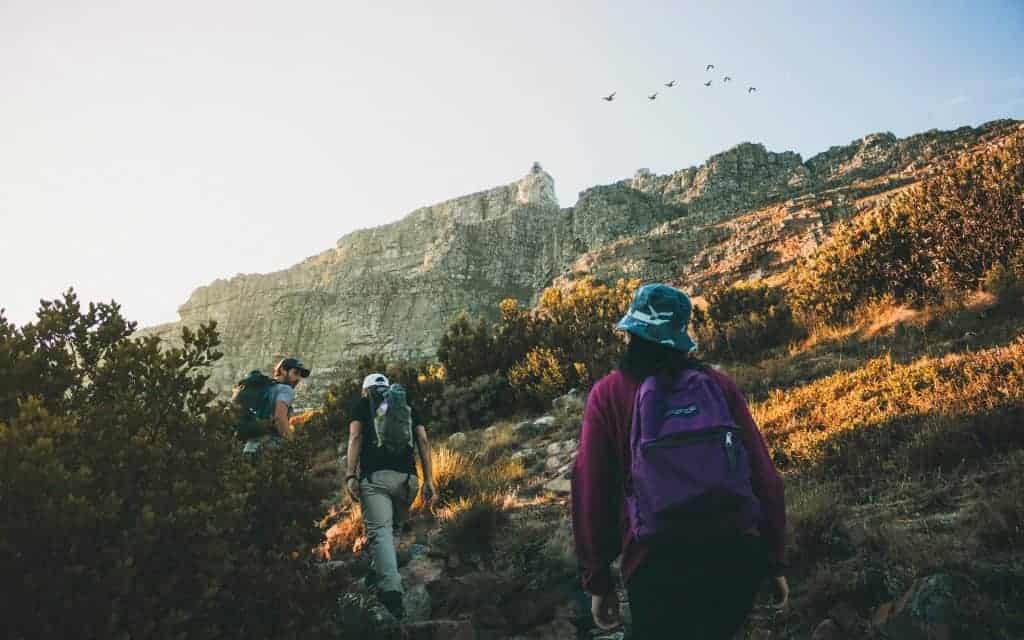 The 5 Best Jansport Backpacks For Hiking Reviewed [2021]
So you are interested in knowing which are the best Jansport backpacks for hiking?
You are at the right place.
AT A GLANCE: OUR TOP 5 PICKS FOR Jansport Backpacks For Hiking
In this article, we diligently organized only 5 models. Wondering why? Because we picked the packs that are good strictly for outdoor adventures – backpacking or hiking. Throughout the process we filtered out many others to come up with the most appropriate models that are:
Top rated
Still in stock
With lots of positive reviews
Known to perform great on any trail
It would be honest to say that unfortunately some good models are out of stock due to a close out so that also influenced our choice. Still, we are giving you a comprehensive list of the packs that you will be sure to order but also receive.
Established in 1967, Jansport are known to produce budget-friendly and hard-wearing backpacks with a lifetime warranty. With more than 50 years of experience on the market, they are a needed alternative in an industry occupied by expensive shiny brands.
In the rest of this guide, we will review and compare in detail what YOU – the consumers and the readers consider the top quality Jansport models most suitable for hiking.
We will outline all the good but also the bad of each backpack so you know what to expect from it and whether it fits your needs.
Our explanatory buying guide in the end will surely help you narrow down your choice. We will provide some important information about the manufacturer and will also present the most common questions asked regarding Jansport's backpacks.
Let's get started!
Our Top Pick
All Jansport backpacks that made it on the list have all it takes to be your go to choice for a hiking pack. We tried to describe not only their features but also their benefits as well as all important pros and cons so that you can have a great understanding of what you're dealing with.
One of the listed backpacks stands out in our eyes and that is #1 Jansport Katahdin 50 L.
No products found.
Why? Because that's a best-selling model suitable for 2-4 day hikes that ticks all the right boxes when it comes to:
The Katahdin is arguably the best pack on our list whose features make it the satisfactory choice for every hiker or backpacker who'd like to get a budget-friendly, yet high-performing and durable backpack.
That's why our advice would be to consider it seriously and carefully compare it with the other four.
The Best Jansport Backpacks For Hiking At A Glance
IMAGE
PRODUCT
DETAILS

Our Top Pick

Jansport Katahdin 50 L

Flexible adjustment of the torso length
Good padding on major stress points
Decent amount of pockets and compartments

View On Amazon →
Jansport Klamath 75 L

Very comfortable GridFit™ suspension
Great weight distribution and adequate padding and ventilation
More than enough compartments and pockets to organize all your gear

View On Amazon →
Jansport Odyssey 39 L

S-curved Biovent™ shoulder straps
Highly breathable Ventech™ back panel
Padded tuck-away hipbelt

View On Amazon →
Jansport Tahoma 40 L

Ergonomic frame sheet
Premium MoonLift suspension system
Tons of well thought out pockets

View On Amazon →
Jansport Hatchet 28 L

Fits a lot for its size
Top-level internal organization
5 external pockets

View On Amazon →
#1 Jansport Katahdin 50 L
Costing one third the price of a similar Osprey or Deuter, the Katahdin 50 offers practical organization and well adjustable fit. The comfortably padded shoulder straps and hip belt will make your adventures less physically challenging while the super sturdy materials will guarantee you a flawless use even in non-delicate conditions. What's best – this pack is light like a feather!  Check it out!
Being one of Jansport's most successful outdoor models, the Katahdin will easily accommodate a 2-5 day trip. Weighing only 2 lbs / 0.9 kg this pack is perfect for ultralight backpacking journeys.
What's good is that it's a unisex model with a top loading compartment and a fair amount of pockets allowing for an easy organization.
The pack is impressively rugged made of 600D polyester and it's hydration-compatible with an internal sleeve where you can put a 3L water reservoir.
The Katahdin can hold comfortably up to 35 lbs of gear. Let's quickly outline some if its best qualities.
You will hardly find a better long-hauling backpack at the price of the Klamath. Super sturdy, packed with tons of compartments, and featuring the innovative GridFit™ suspension system this is a must-have backpack for your extended trips. It's smartly designed and spacious enough to safely store any type of gear you might think of. And it has a sleeping bag compartment too! Check this buddy out!
You better have some exciting plans for a long nature journey because the Klamath is created just for that. No matter if you travel the world, hike the wild mountains or camp for a week or two, this pack will make your adventure a breeze.
This is a unisex pack and expectedly, the materials are very strong – high denier ripstop polyester that can withstand abrasion and years of rugged use. The weight of the Klamath is 4 lbs or 1.82 kg which is not bad for its volume.
What's very practical is the presence of 3 main access points. You can get to your essentials from the top, bottom and side of the pack.  
The Klamath 75 has an impressive amount of lashing points and adjustable straps on the bottom and on both sides. So it would be easy to attach a camping hatchet, a sleeping mat, or a tent. Let's see what else to like about this pack.
Perfect for weekend hikes but also for everyday use, the Odyssey is certainly a stylish backpack. But let's not judge a book by its cover. This sleek model captures with Biovent™ shoulder straps and surprisingly well designed Ventech™ back panel that's way more breathable that you might expect. It also has a Deluxe organizer comprising a protected sleeve for your laptop and another one for your Kindle device. And that's far from all. See it for yourself!
Odyssey has always been one of Jansport's best sellers, and that's for a number of reasons. A good one is the versatility of this model. It works as a carry-on luggage, so it's great for travel. It has comfortable padding, fit, and ventilation, which makes it suitable for hiking.
Last but not least, there are tons of pockets and small slots for office or school supplies and that's why you can use it as your all around everyday backpack.
The pack has three large compartments which already give you good options for storing your essentials in the most adequate way possible. You have a main compartment, one in the middle, and one on the front.
The frame sheet and the aluminum stay make the backpack very rigid and increases stability. The weight of this beauty is 2.20 lbs or 0.99 kg and thanks to the ergonomic fit, you will easily forget that it's on your back.
Probably your first impression about the Tahoma will be its attractive design. Yes, it would be difficult not to notice the cool styling and sexy coloration. But there's far more to like about this pack. Whether it's about the insanely comfortable MoonLift suspension or the outstanding storage abilities featuring an Advanced organizer panel and a laptop sleeve, you'll have many reasons to love the Tahoma. Check it out!
With enough capacity to easily accommodate a weekend outing in the mountains or a 2-day camping adventure, the pack is suitable for both men and women.
What's curious about this model is that it has Bluesign® approved fabrics. That means the quality of the materials is not only extremely high but they have been manufactured with low impact on the people and the environment.
Other than that, the Tahoma weighs 2 lbs or 1.18 kg and has tons of performance features that makes it more than a decent daypack for its price. Let's see some details.
Sweet looking, intelligently organized, and versatile, the Hatchet would easily be your preferred choice The walking poles are impossible to access on the go, since the loops are on the front of the pack. Whether it's for travel or day hiking. This pack stands out thanks to the staggering amount of pockets and compartments. It features a laptop and a tablet sleeve as well as a super useful mountain organizer with padded-plush lined slots and a carabiner key clip. The Hatchet is definitely made for those who love the combination of comfort and functionality. See it!
Made with durable materials – 600D polyester and weighing only 1 lbs/0.45 kg, the Hatchet is perfect for weekend hikes, city hustling, or short backcountry trips. Its size also allows you to bring it as your carry-on luggage that makes it convenient for traveling too.
The dual water bottle holders on both sides aren't meshed or stretchable but are big enough to accommodate regular-sized bottles or cans. Furthermore, you can secure them with the compression straps if they are too bulky.
One of the best things about this pack is the design is such that the load stays close to your body which makes wearing heavier loads easier and more comfy. Last but not least, that's a unisex model and the pack would be good for all standard sizes with proper adjustment of the harness.
Benefits Of Having A Jansport Backpack
By buying a Jansport pack, you're buying a product from a trusted American manufacturer.
"In fact, Jansport are some of the most commonly used packs in the US."
Together with North Face, they sell half of the daypacks in America. And that already speaks for itself.
With over half a decade of experience, the brand is known to have pioneered the first daypack with panel loading opposed to the traditional top loading. Probably most veteran hikers know their earliest and most successful models, such as the legendary D-3 or the Carson, which are external frame packs.
So it would be safe to say that Jansport is a reputable brand, famous for its traditions and innovative approach.
However, nowadays it becomes more and more difficult to find a Jansport backpack designed for outdoor use. It seems the brand is concentrating on packs for travel, work, or schooling that are most suitable for everyday city use.
Nevertheless, there are still some great models out there that every outdoor enthusiast would appreciate. When it comes to the benefits of owning a Jansport pack for hiking, here are the most important ones:
LIFETIME WARRANTY - Jansport is one of the few brands on the market that stands behind their products with a lifetime warranty. They will repair or change your pack if it breaks. You can claim the warranty on their website. Currently, there's a 4-week turnaround time.
AFFORDABLE PRICE – the cost factor is crucial for most of us. For many, it's a deciding factor. Heck, the best thing for a buyer is to find a high-quality product at a lowest price. That's the case with Jansport. If you compare their prices with those of Deuter, Gregory or Osprey you will notice the staggering difference.
DURABILITY – Jansport use primarily polyester as the main material for their packs. In truth, nylon is more durable but also more expensive so that's one of the reasons Jansport packs are so dirt cheap. However, to make the packs as sturdy as they are, they use high denier polyester which is hard-wearing and tear-resistant. That's why a Jansport pack can last you for many years depending on how often you use it and how you're taking care of it. 
Let's move on and give you some directions on how to narrow down your choice.
How To Pick The Best Jansport Pack For You
For starters, consult this guide. We made sure it contains some valuable insights related to the basic criteria when it comes to choosing a hiking backpack.
It will guide you through the whole process and explain the importance of various factors such as ventilation, padding, suspension system, storage, etc.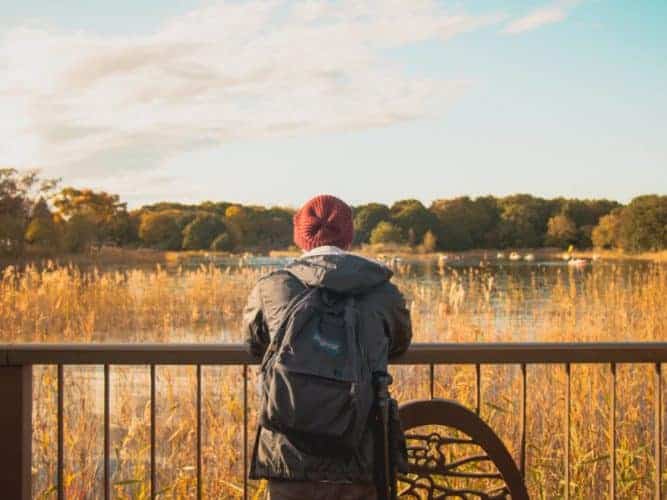 Now, returning to the five Jansport packs described above, take a good look at them and compare their features, benefits, and specifications. Ask yourself what would work best for your needs. Think about the volume that you might need, check if the pack has enough pockets for your gear and don't overlook the cons.
A common mistake people make when deciding on a backpack is to think short term. Yes, it's important to have a new pack for your quick weekend hike in Algonquin Park, but will this rucksack be appropriate for other hiking adventures? Will it serve you well on another trip where you might need more external storage options for your tent and sleeping mat?
Don't forget to consider all options and think about every feature that could be useful in different scenarios. Sometimes you might even end up buying two packs.
For instance, #2 Klamath 75 L is pretty capacious and big. It's designed for extended 5-7 day trips so if you're planning to do short occasional hikes, it's probably better to go for a more compact pack that's easier to organize such as #5 Hatchet 28 L. Check out the Hatchet in the descriptive video below.
Also, imagine that you hike only in the summer and you live in a place where the heat is sweltering. In that case, it's preferable that you look for a backpack with highly efficient breathability on the backpanel and on the harness.
An adequate choice would be #3 Odyssey 39 L which has air-permeable Ventech™ technology that stimulates heat and sweat evaporation. Another well ventilated pack worth taking a look is #4 Tahoma 40 L.
It'd be good to mention that we included some multipurpose packs on the list. That means you can use them not only for hiking but for everyday city use and traveling which is great if you're looking for just that - versatility.
They have laptop compartments and premium organizer pockets with smaller padded slots for arranging documents, school or work supplies, etc. Such backpacks are #3 Odyssey 39 L, #4 Tahoma 40 L, and #5 Hatchet 28 L.
If you already happen to have an everyday pack for city use and you if you prefer one only for outdoor exploits, then consider our top pick #1 Katahdin 50 L or #2 Kalamath 75 L. They have all the necessary features to accommodate all kinds of hikes and both come at a tempting price.
FAQ
How did you evaluate the 5 packs on that catalog?
The prices of Jansport packs are ridiculously cheap. Is that a low-grade brand?
How to clean a Jansport backpack?
Are Jansport rucksacks waterproof?
Is Jansport comparable in terms of quality to some big glossy brands such as Osprey, for example?
Conclusion
We truly hope you find our article helpful. These were the top-notch Jansport packs for outdoor ventures. These are also the backpacks that are still available and in stock. By buying a backpack from Jansport, you're ensuring to have a budget-friendly and highly functional product that you certainly can't go wrong with.
---
If you have any questions, remarks or comments, shoot them in the section below! Happy hiking!
Founder of this website, Asen is a passionate hiker and writer who is also a gear nerd. He's been featured on many established hiking websites where he gives hiking advice & tips. When he is not trekking with his family or friends, he is writing articles and product reviews. Asen spends most of his time in Bulgaria but he constantly travels the world in seek of more unforgettable experiences. Read more about Asen here.